Wrangler Leather Kit
Black / Bisque
This is NOT a cheap slip-on cover. Our automotive replacement upholstery kits are designed for you to remove the existing upholstery from your seats and install our product in its place, which will give a factory fit and finish when installed properly. We offer FREE leather samples upon request, just shoot us an email at [email protected]. If you have any questions or would like to purchase over the phone please call our customer service team at 1-866-NEW-SEAT.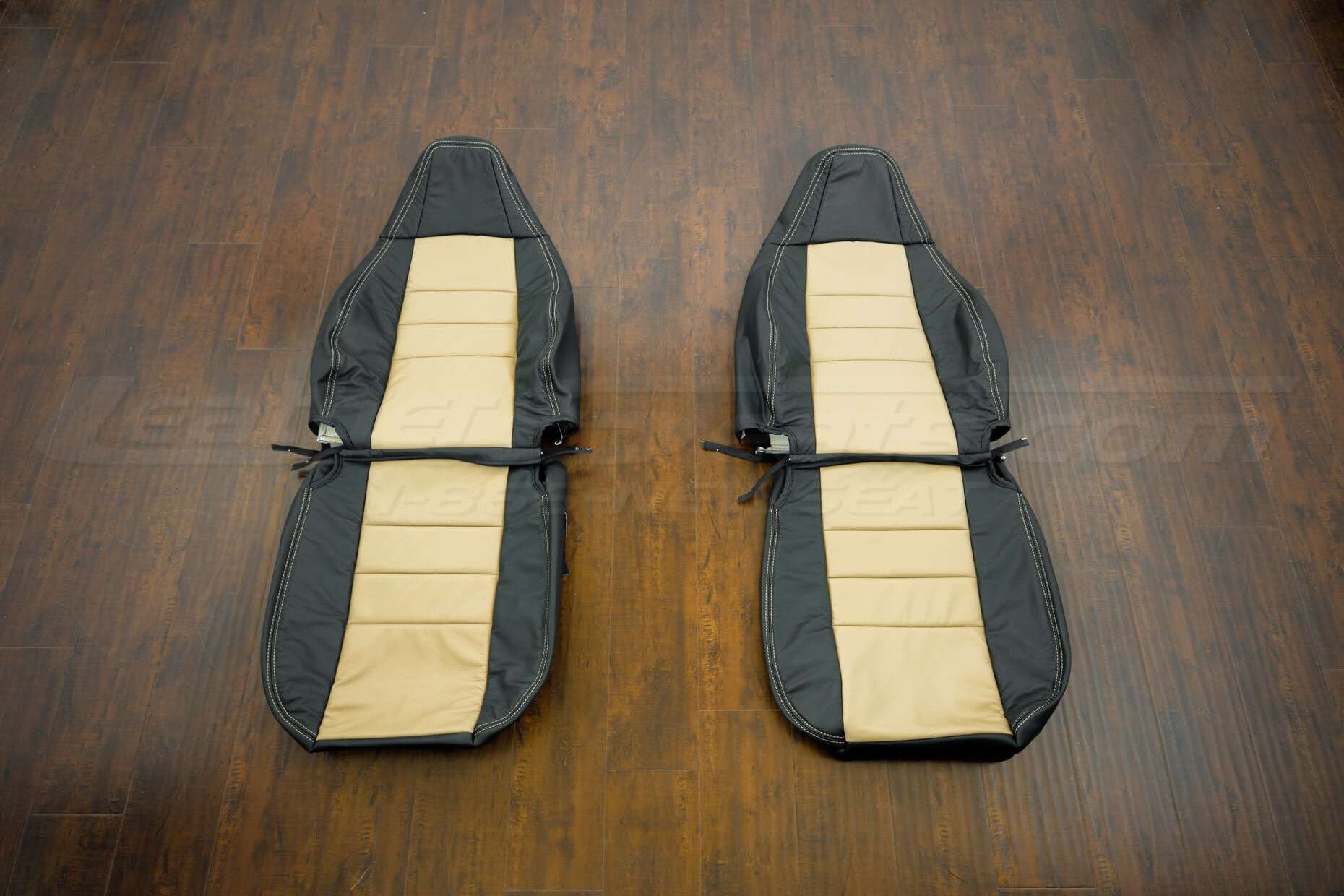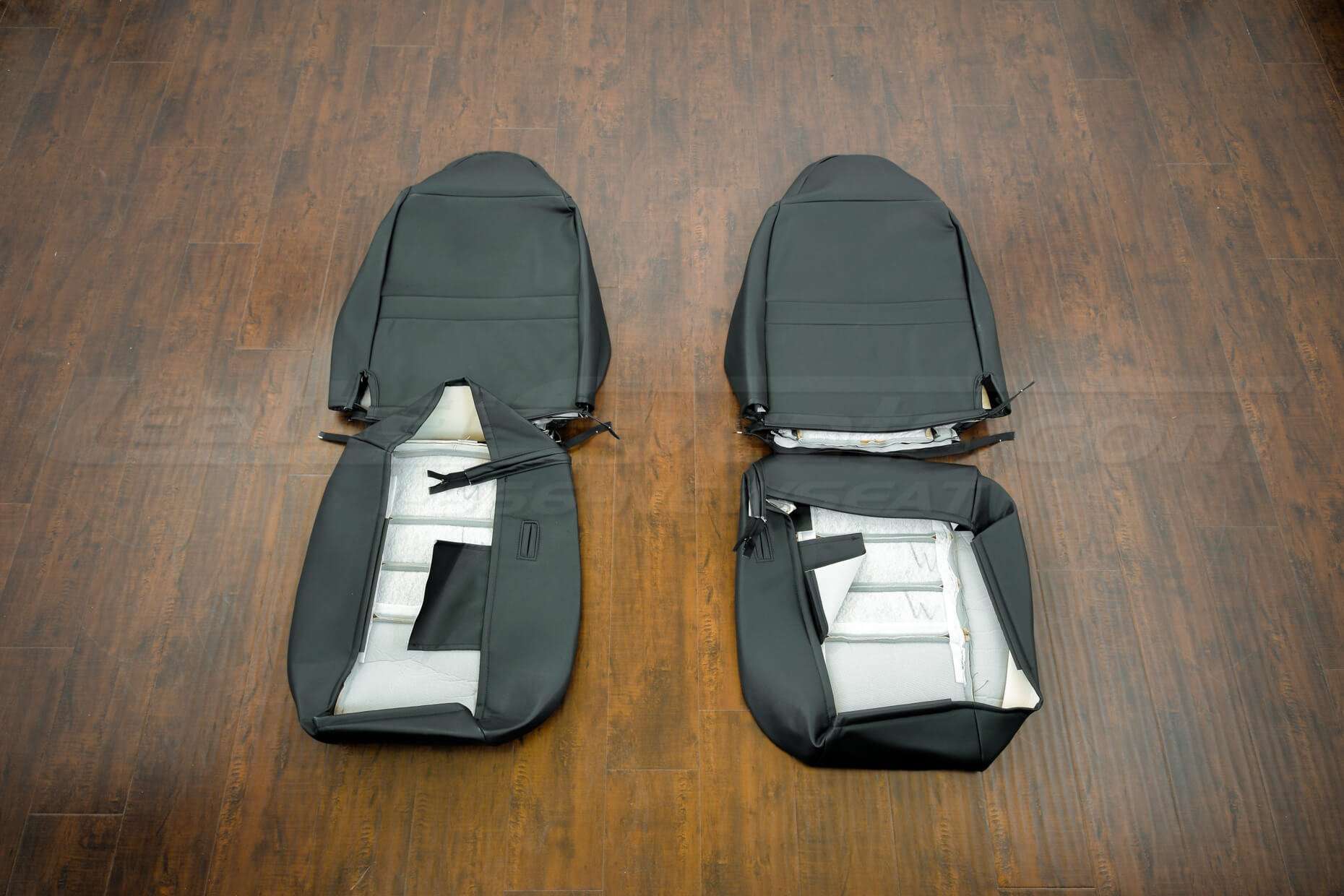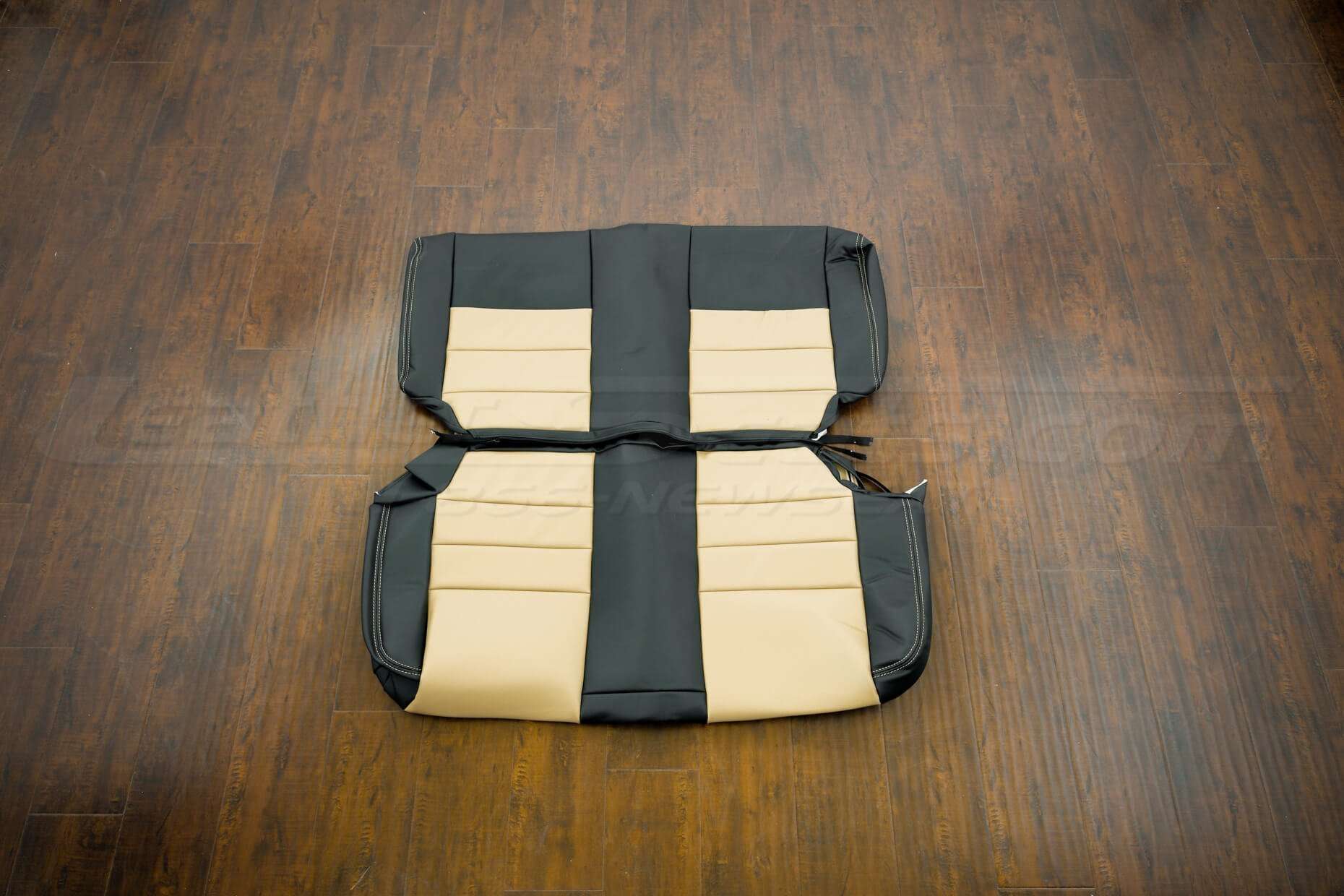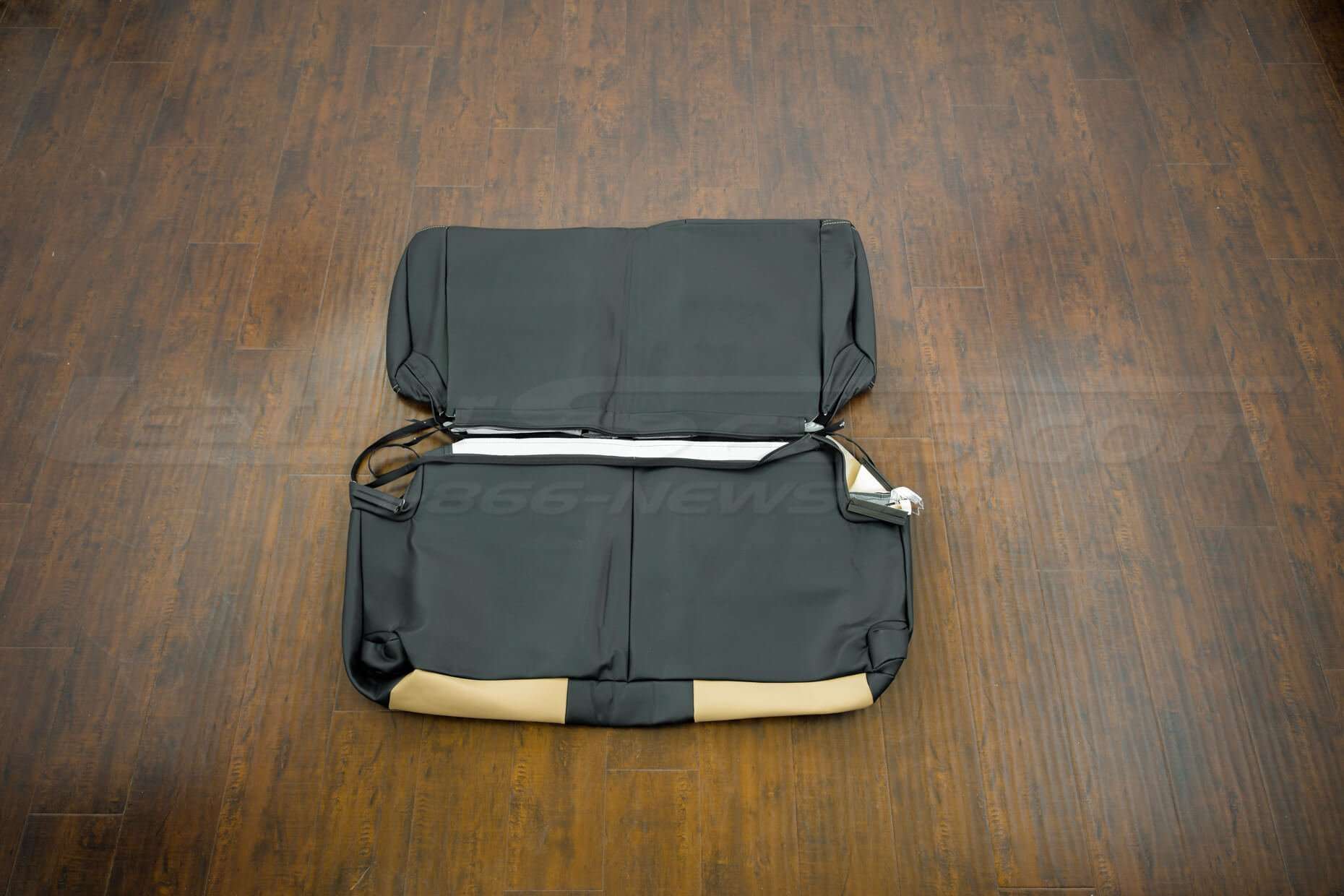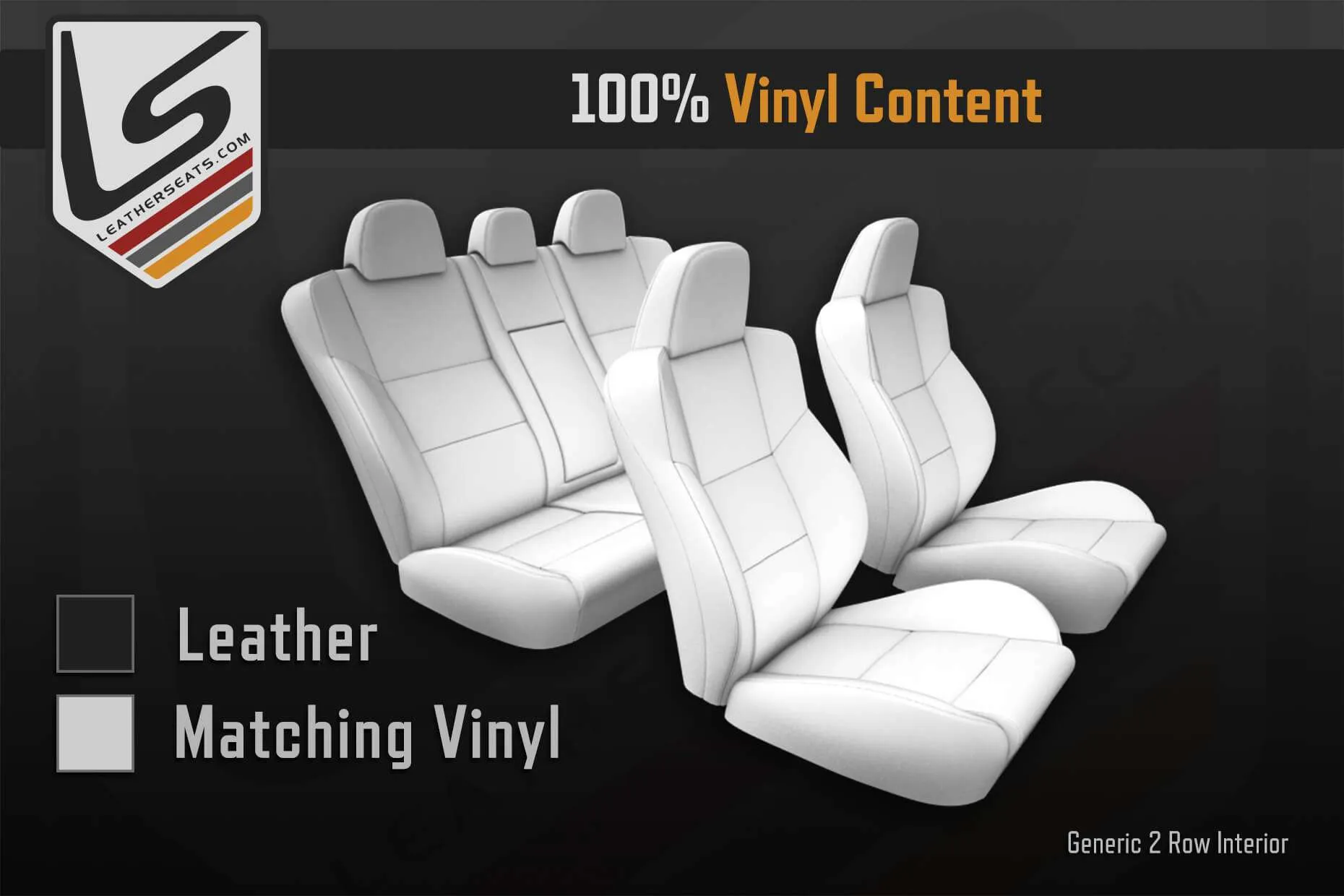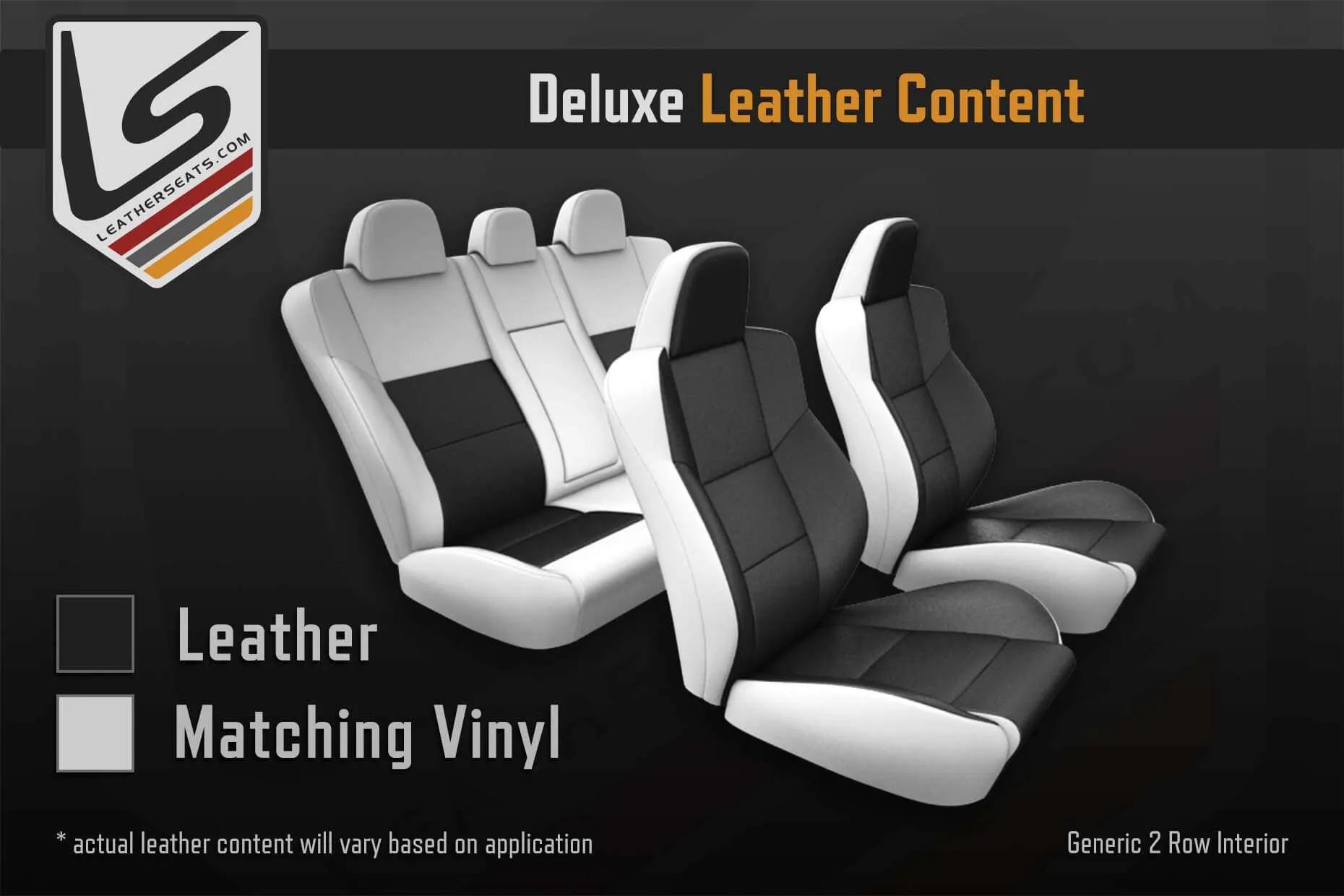 Vehicle
Specification
VEHICLE: 1997-2002 Jeep Wrangler 2DR
FRONT SEATING: High Back Buckets
REAR SEATING: Solid Rear Bench
Product
Features
– Two-Tone Black w/Bisque Combo
– Contrasting Double-Stitching in Bisque
– 100% Vinyl or Deluxe Content (See Diagrams)
This Jeep Wrangler leather kit includes the replacement upholstery for the front and rear seats. It features two-tone Black with Bisque combo and Bisque contrasting thread on all of the double-stitched seams. We are offering this package in either 100% vinyl or Deluxe content (a combination of leather and vinyl). (See Leather Content Diagrams Here) . If you want to configure a package in different colors and options, be sure to check out our Interior Configurator. Installation does require a mechanically inclined and experienced DIYer or professional. If you are considering paying a professional to install your kit, give us a call, and we can see if we have a recommended installer in your area.