SANCTUM
Leather Cleaner
Choosing the right cleaning product is critical to increasing the lifespan and appearance of your leather interior, which is why we developed our SANCTUM Automotive Leather Cleaner. Our engineered formula is specifically designed to safely clean automotive-grade finished leather without damaging the top coat. See below for more information.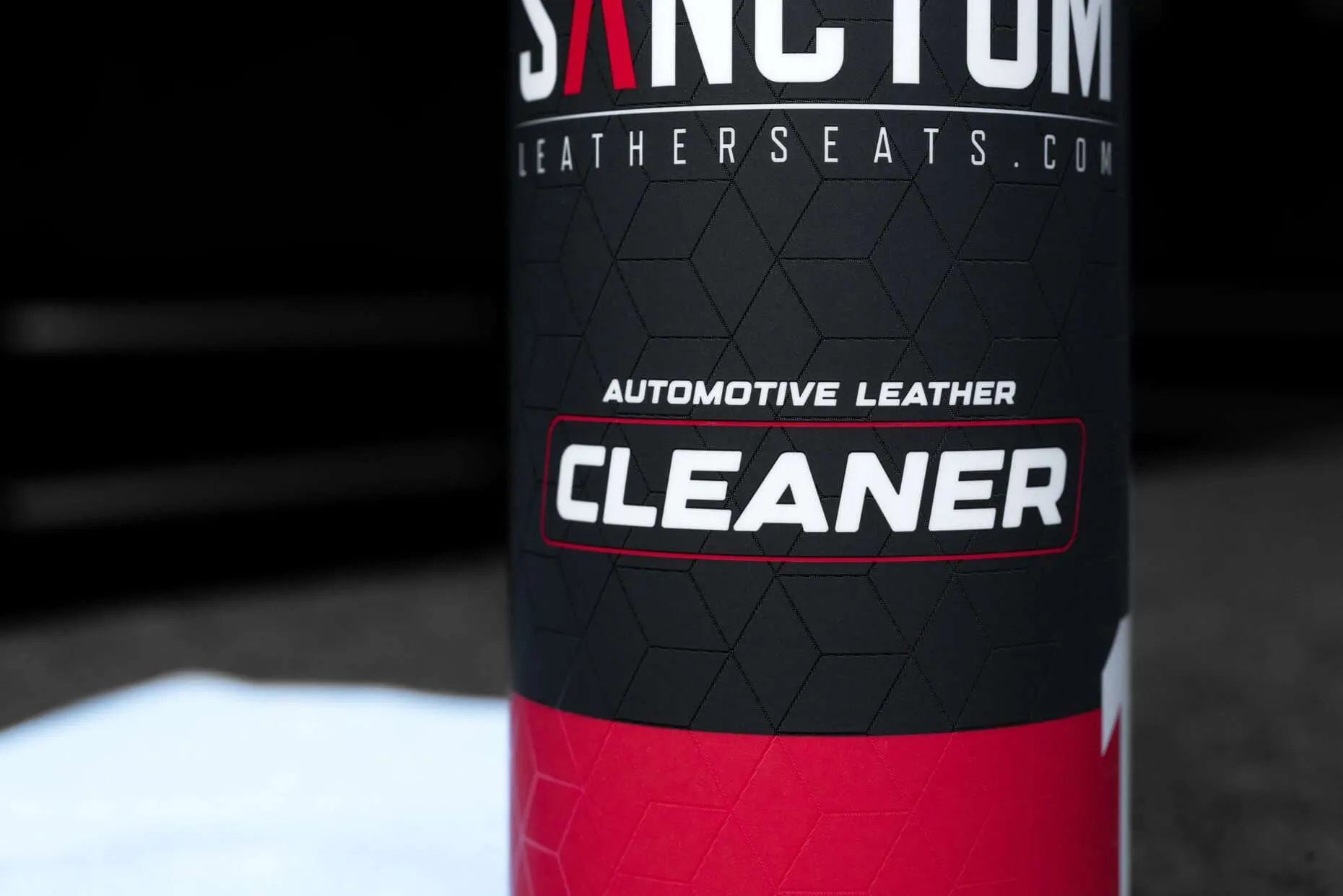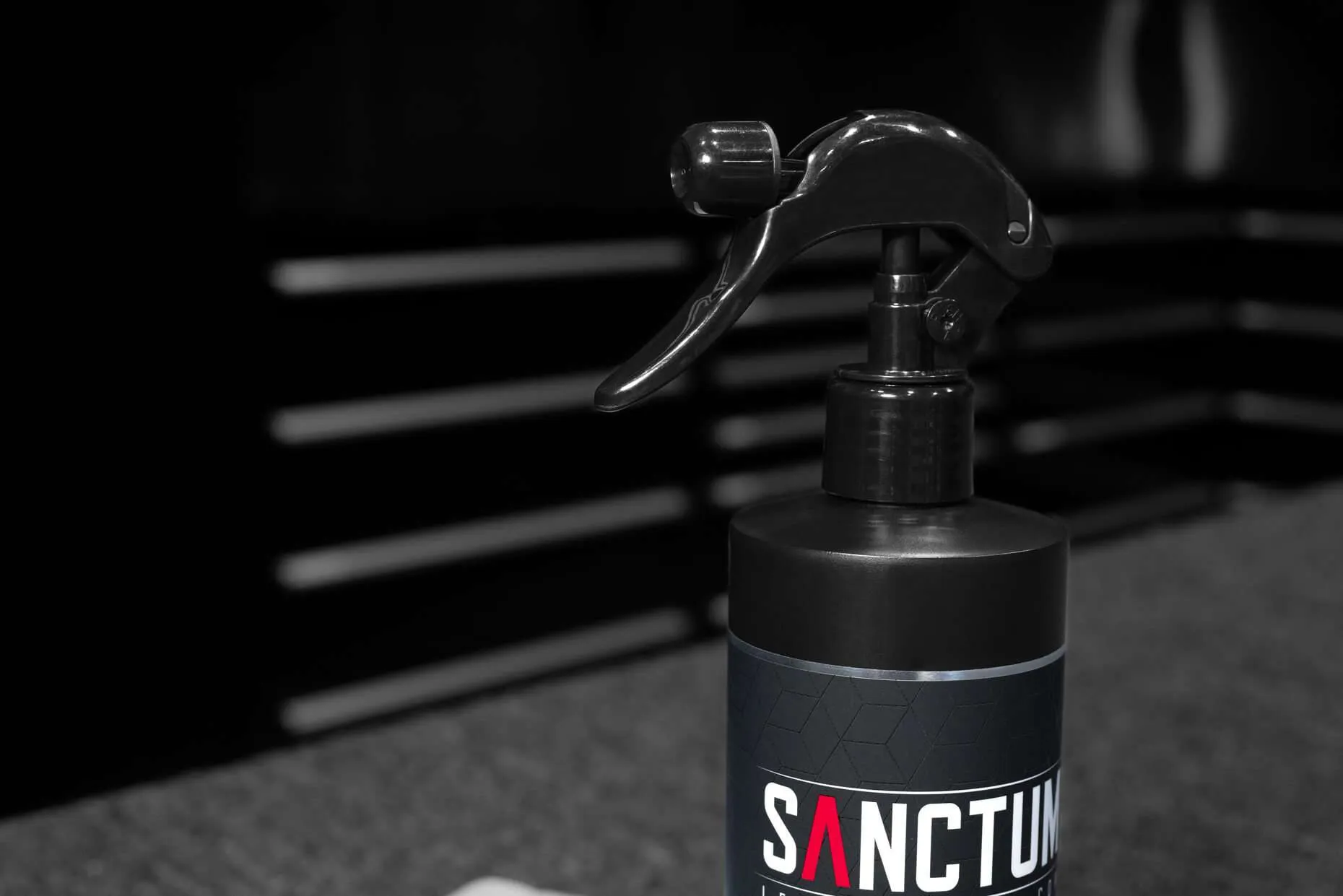 Product
Features
– Cleans leather, vinyl, and interior plastics
– Removes dirt, oils, and other contaminants
– Film-free finish
– Improves the appearance of your leather
– 16oz Fine Mist Bottle w/Trigger Lock
SANCTUM Automotive Leather Cleaner has a unique formula that safely eliminates surface dirt, light stains, and discoloration from leather and vinyl surfaces. It is gentle enough for regular maintenance but powerful enough to tackle stubborn spots and stains when using a detailing brush or microfiber cloth (not included). SANCTUM Leather Cleaner is a versatile solution for various automotive interior surfaces, including leather and vinyl seats, interior trim components, and even interior plastics. We recommend cleaning your seats once a month. SANCTUM Leather Cleaner Directions:
Shake well.
Check color fastness by applying it to an inconspicuous area before general use. If the color changes, discontinue use immediately.
Spray cleaner on to microfiber cloth/pad and wipe onto the material surface.
Dry the surface with a clean cloth to remove excess cleaner.
Protect with our optional SANCTUM Leather Protector to extend the life of the material.
For best results, follow up with our
SANCTUM Leather Protector
after cleaning. Unlike traditional leather conditioners, our Protector seals and safeguards leather and vinyl surfaces from UV damage and everyday wear. It is specially engineered to create a protective barrier over the existing top coat to protect your leather seats.