Sanctum
Seat Ventilation System (Copy)
Looking for an all-in-one seat heater and cooling unit for your vehicle? Check out more info below! NOTE 1 UNIT = 1 SEAT
NOTICE: These units REQUIRE both PERFORATION and HIGH FLOW MESH FOAM to function properly. If you are purchasing this alongside our LS Upholstery Kit please order at the same time to ensure that these elements are included with the kit. Our TED units are also functional on factory upholstery as long as the material is perforated and has some form of flow foam.
Vehicle
Specification
– Compatible with most vehicles that have a 12-volt constant power source and room to mount the components.
– Requires upholstery that allows proper airflow (perforation/reticulating backing foam).
– CAN NOT be installed over surface-mounted occupancy detection sensors.
– Replaces any existing seat heaters/ventilation systems.
Package
Features
– Components for 1 complete seat (cushion and backrest) See List Here
– General Step-By-Step Installation Guide
– Optional Open Cell Reticulated Foam Backing
1 unit per seat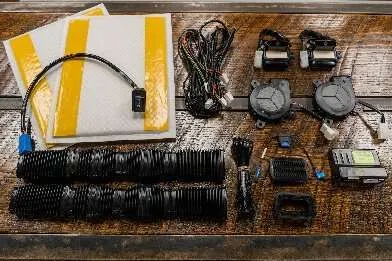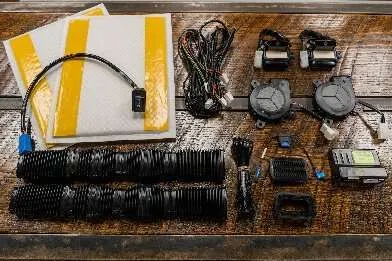 Seat Heater/Cooler Unit (1 Unit Per Seat)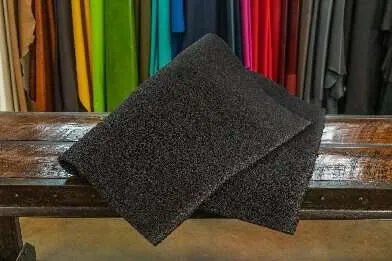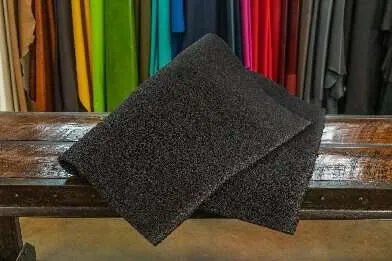 Half Yard Open Cell Reticulated Foam Backing - 52" x 18"