2007-2013 GMC/Chevy
Console Lid Cover *upholstery Only
Here you will find information and the option to purchase console lid covers (upholstery only) for various 2007 – 2013 GMC/Chevy Trucks and SUV's including the Sierra, Silverado, Avalanche, Yukon, Tahoe, and Suburban. Please take note of your vehicle and seating specifications and make sure that the console matches your interior before purchasing. If you have questions or would like to purchase over the phone please call our sales team at 1-866-NEW-SEAT.
NOTE: Installation will require a Pneumatic Upholstery Stapler.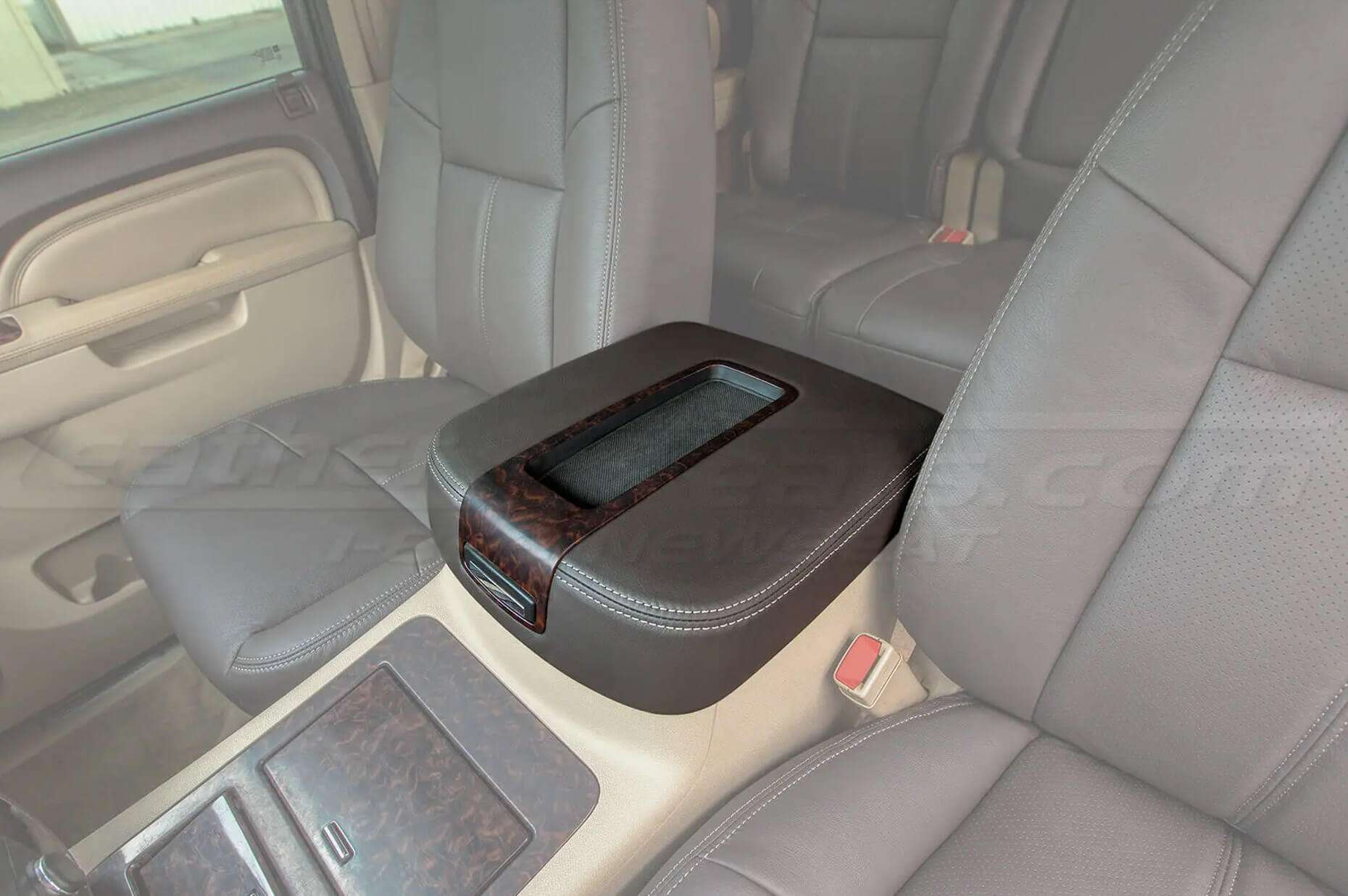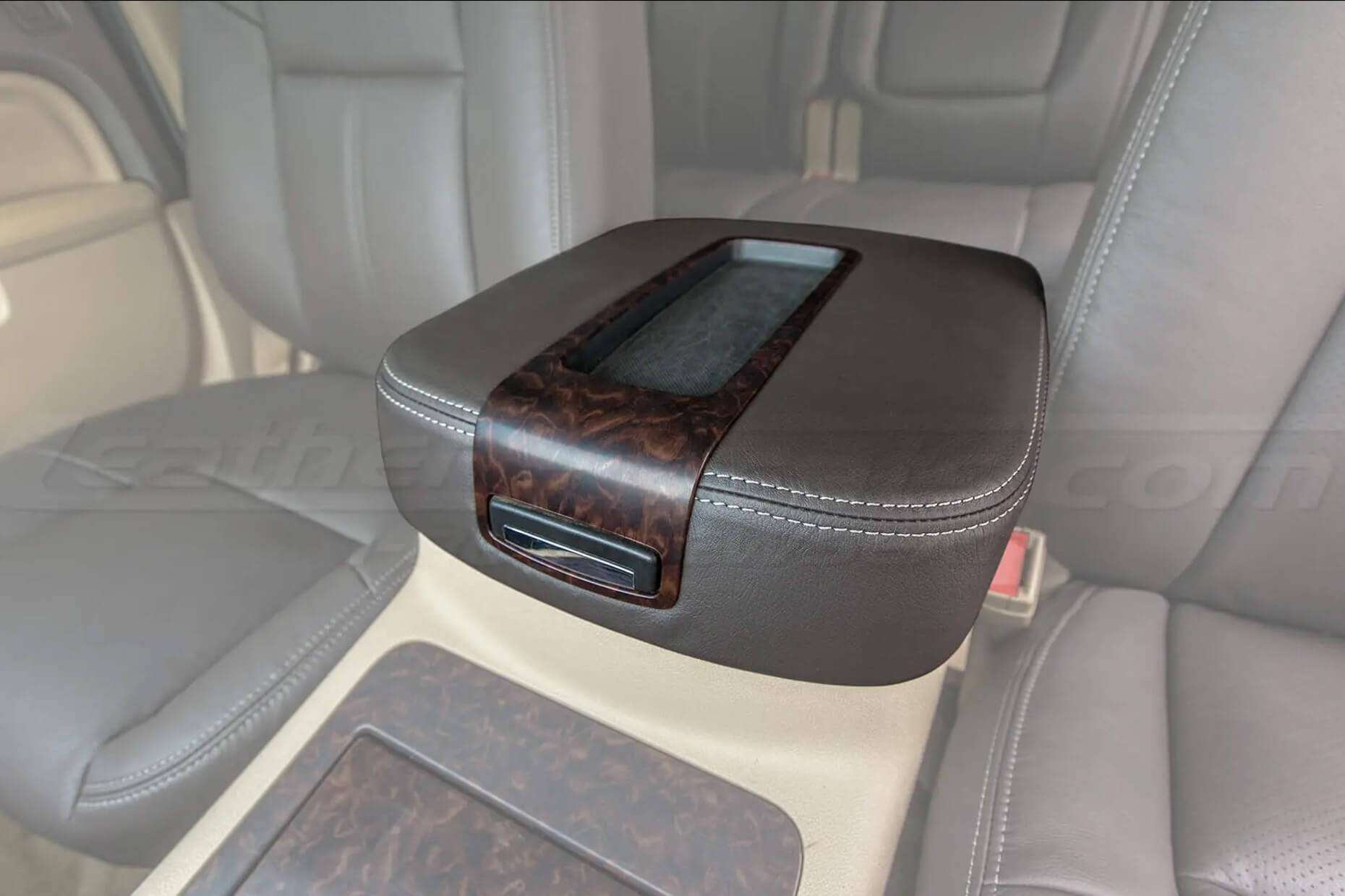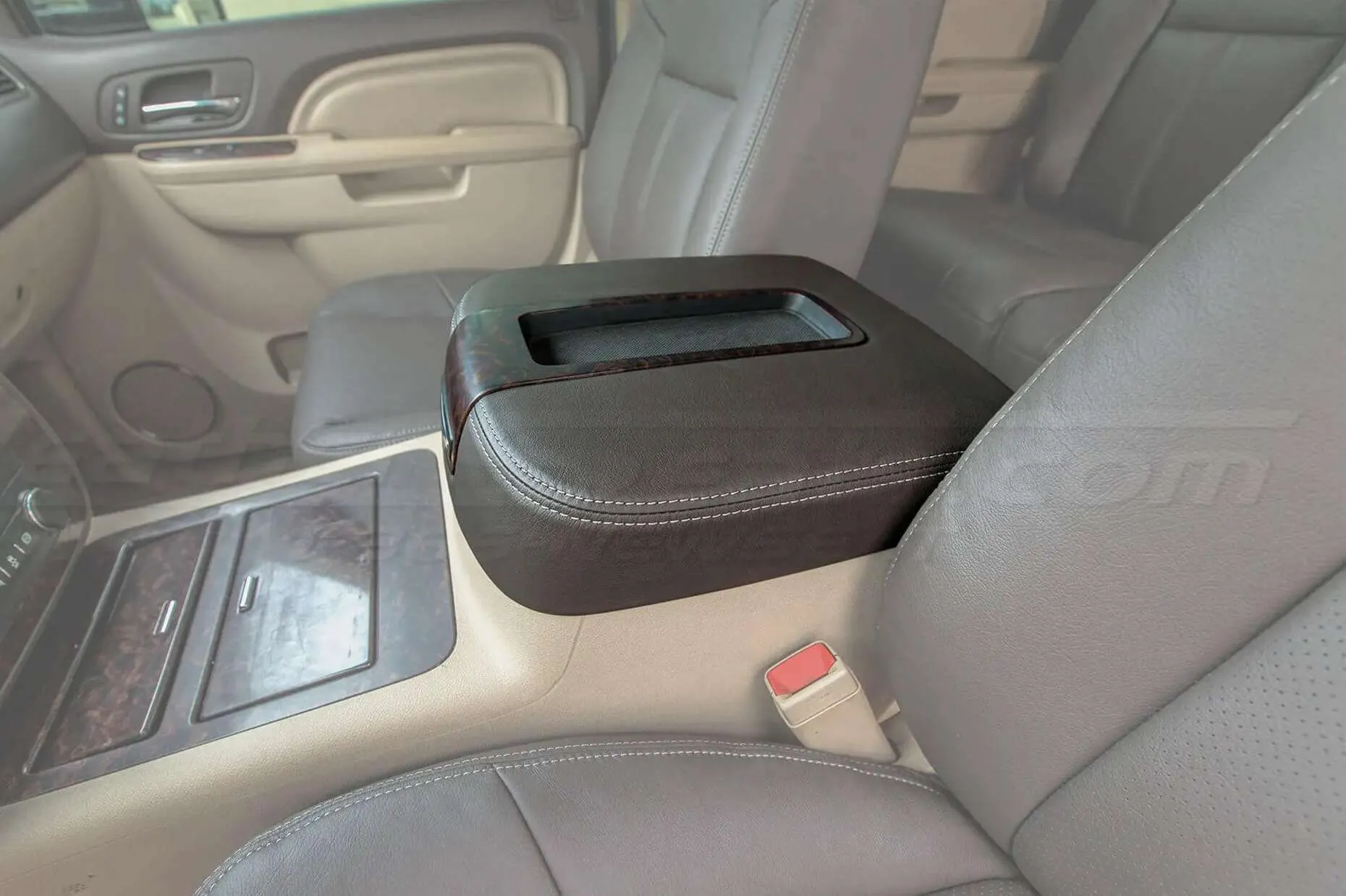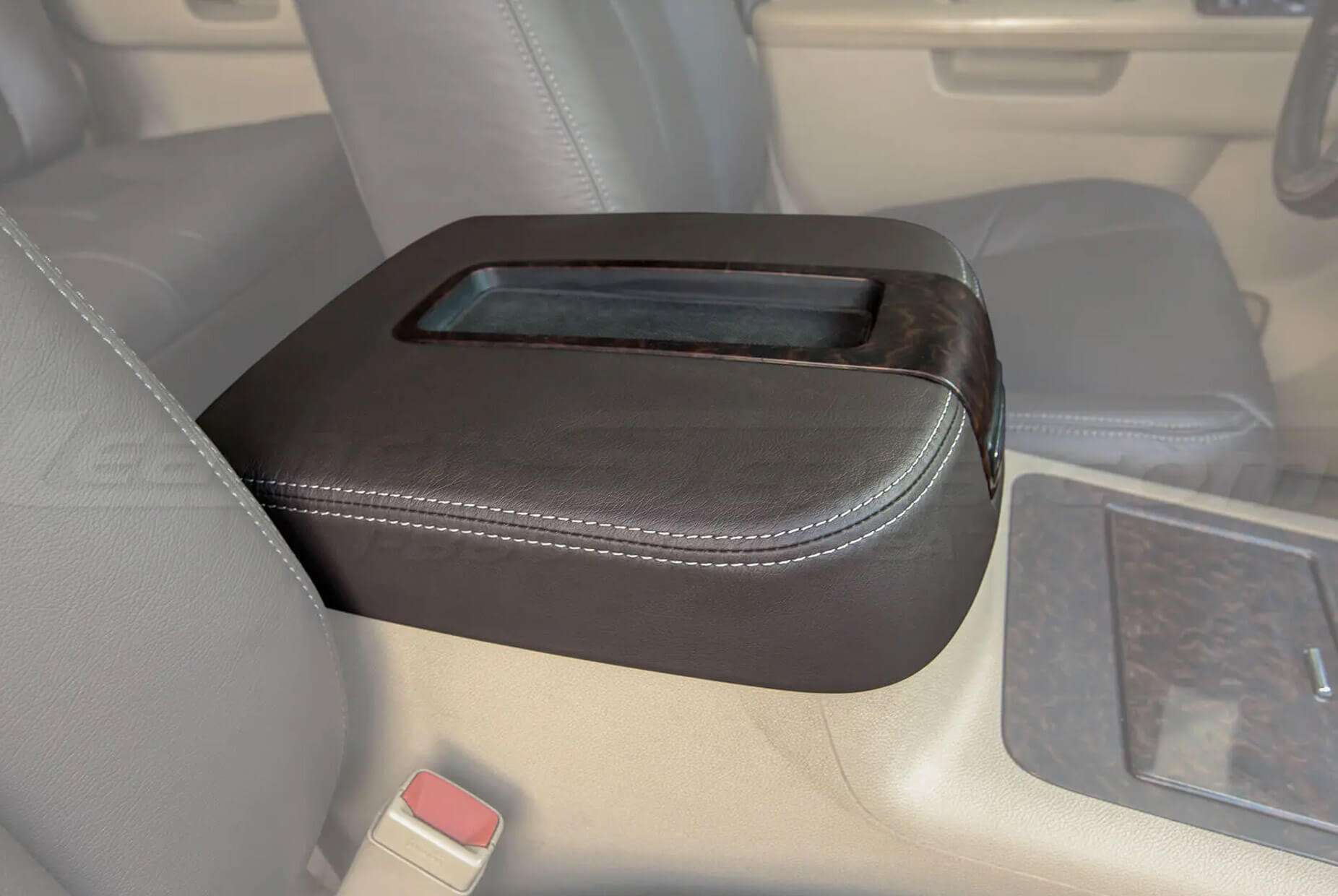 Vehicle
Specification
VEHICLE: 2007 – 2013 GM Full Size Trucks & SUV's
FRONT SEATING: Low Back Buckets
SIERRA, SILVERADO, AVALANCHE, YUKON, TAHOE, SUBURBAN
In stock
We at Leatherseats.com are listing some of our top selling console lid covers with an easy "buy it now" option. This particular GMC/Chevrolet console lid cover is available for $85.00 and for a limited time will include FREE shipping within the lower 48 states. These factory style GMC/Chevrolet console lid covers (upholstery only) will fit most 2007 – 2013 GM trucks and full size SUV's and come in 100% leather and are available in your choice of color. This cover is a great way to refurbish your worn and cracking factory vinyl lid, or to match your new LeatherSeats.com replacement seat upholstery kit. Please watch our TechTips video on the right for the installation procedure. If you're looking for a factory color match: For "GM Ebony" interior choose BLACK; For "GM Light Titanium" choose DOVE GREY; For "GM Cashmere", choose SANDSTONE.