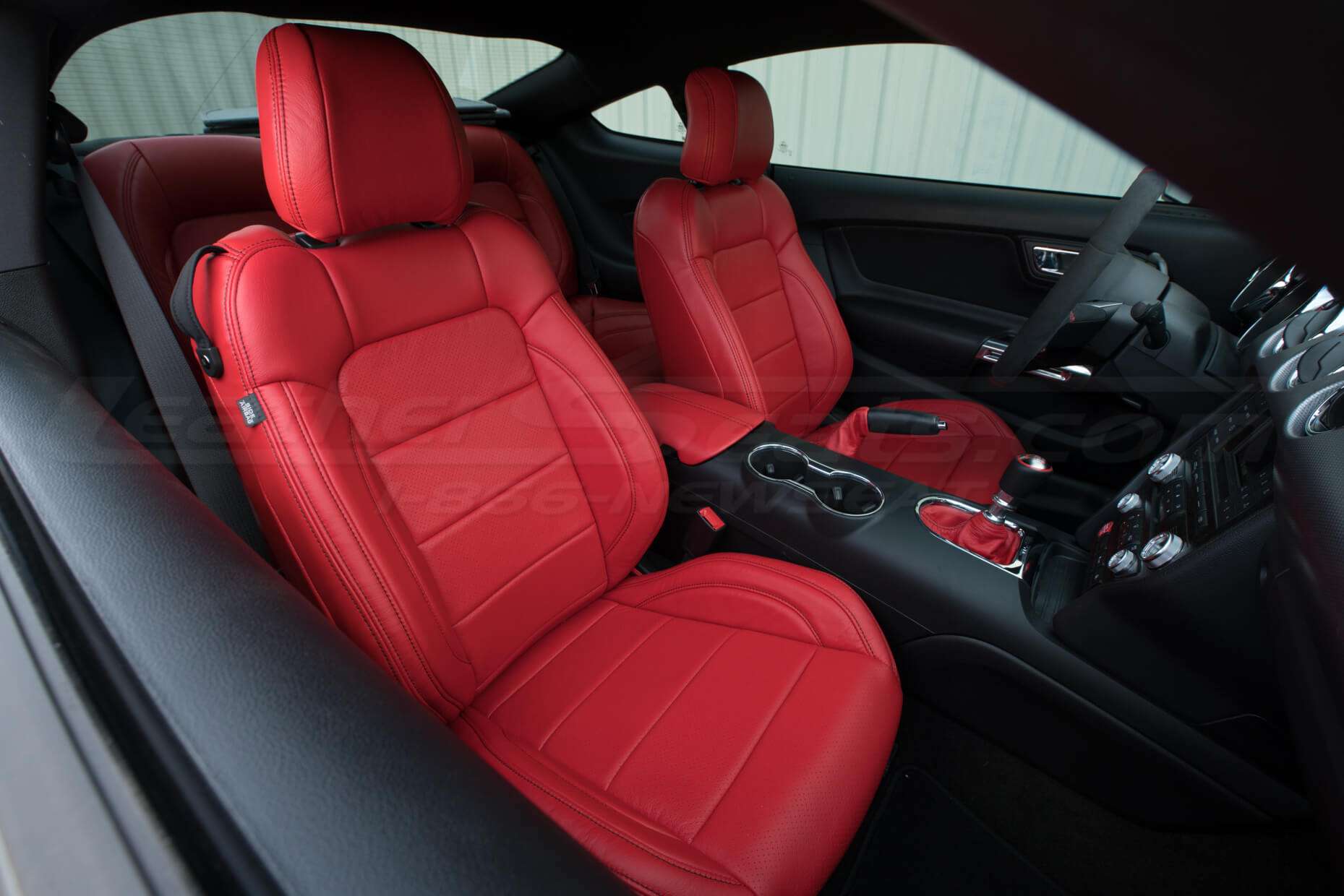 Our return policy is fairly simple: Each of our leather interior kits are one-of-a-kind, made-to-order, and created to meet our customer's personal tastes and vehicle specifications. This means that most of the products we create are very difficult or impossible to resell.
Because of the made-to-order nature of our products, we don't offer returns unless specific permission is granted from a sales manager. In the event a return is approved, returns are only granted for uninstalled items that are ordered in suggested factory-match colors.
All returns are subject to a 25% restocking fee.
We understand that purchasing a non-returnable product that you cannot see in person may be a difficult decision. Our sales team strives to ensure that you are aware of every detail regarding your purchase and are confident in your order. We verify the details of every order after purchase by reaching out to customers by phone and email.
Our sales professionals guide each customer through the details of the order, from the color of the leather to the color of the stitching, to ensure that there are no misunderstandings. We offer to send physical samples to customers before they confirm their order, so they can see our colors and textures in person. Check out our color options page to request samples. 
Customers can also send us photos of their actual vehicle's interior so we can verify that we have the correct pattern for your vehicle and that you have selected the right configuration.
Our leather interior kits and accessories are backed by an industry-leading, 3 year/36,000 mile warranty. This warranty is valid whether your kit was installed by a professional or you installed it yourself. Our warranty extends over manufacturing and raw material defects based upon your order specifications. For more details, see our warranty page. 
We hope that the time and care we put into the process of customizing your vehicle's interior leaves you with peace of mind. LeatherSeats.com proudly stands behind the quality products and craftsmanship that we offer and we are dedicated to providing you with the best solution for your vehicle's needs. If you have further questions before purchasing, please call us at 866-639-7328.
ALL returns MUST have a valid return authorization number (RA#) printed on the outside of the box before they are returned. All returned merchandise that does not have a valid return authorization number will be refused. 
*Most of our products are custom manufactured to order and cannot be returned. However, non-custom products such as LiquiCell Gel Pads, Seat Heaters, etc. that have not been installed may be returned but still require that you contact us with any problems you may have and to make arrangements for return shipping.