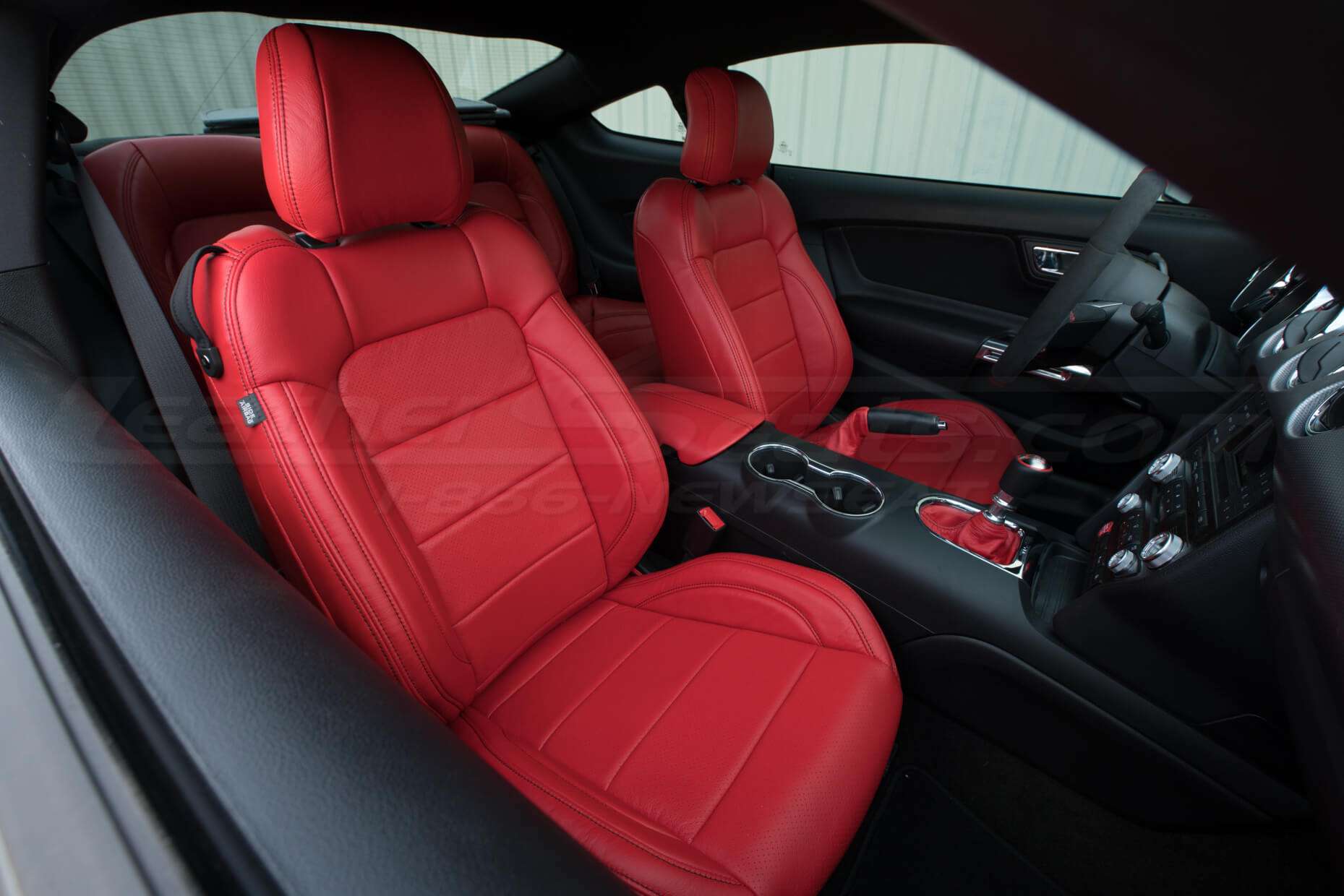 Our return policy is fairly simple. We create custom, one-of-a-kind products to meet each of our customer's personal tastes and vehicle specifications. This means that most of the products we create are very difficult or impossible to resell to another customer. So these custom products are non-returnable unless specific permission is granted from a sales manager. These returns are only allowed for uninstalled items that are ordered in suggested factory-match colors and are subject to a 25% restocking fee. These custom products include:
Leather Interior Kits / LS Prime Packages
E-Brake Boots / Shift Boots
Steering Wheel Covers
Special Deals
Our non-custom-made products can be returned, but still, require you to contact us with any problems you might have as well as to make arrangements for the return.
We understand that deciding to buy a non-returnable product you cannot see can be difficult.  We strive to make sure you are comfortable and know exactly what you are purchasing before completing your order.  For example, we love to send samples to our customers to pick the right colors for their project before purchasing.  We also offer pattern verification services to send us pictures of your interior, and we can help you find the right pattern for your vehicle.  We also have an industry-leading warranty covering our product, whether it is installed by a professional or by a do-it-yourselfer. This warranty covers both manufacturing and raw material defects based upon your order specifications.  We hope that these things, plus our experienced upholstery professionals available toll-free, would show you that we stand behind our product and are dedicated to providing you with the best solution for your vehicle's needs.
ALL returns MUST have a valid return authorization number (RA#) printed on the outside of the box before they are returned. All returned merchandise that does not have a valid return authorization number will be refused.