Headrest
Shrinker
Below you will find our specialty headrest installation tool that we refer to as the "Headrest Shrinker". The purchase of this headrest shrinker includes the pre-assembled tool along with 10 headrest bags. We mainly recommend this tool to those who will be doing several installations and for any professional upholstery shop. NOTE: This tool is designed for a professional air compressor with a minimum 40-gallon capacity.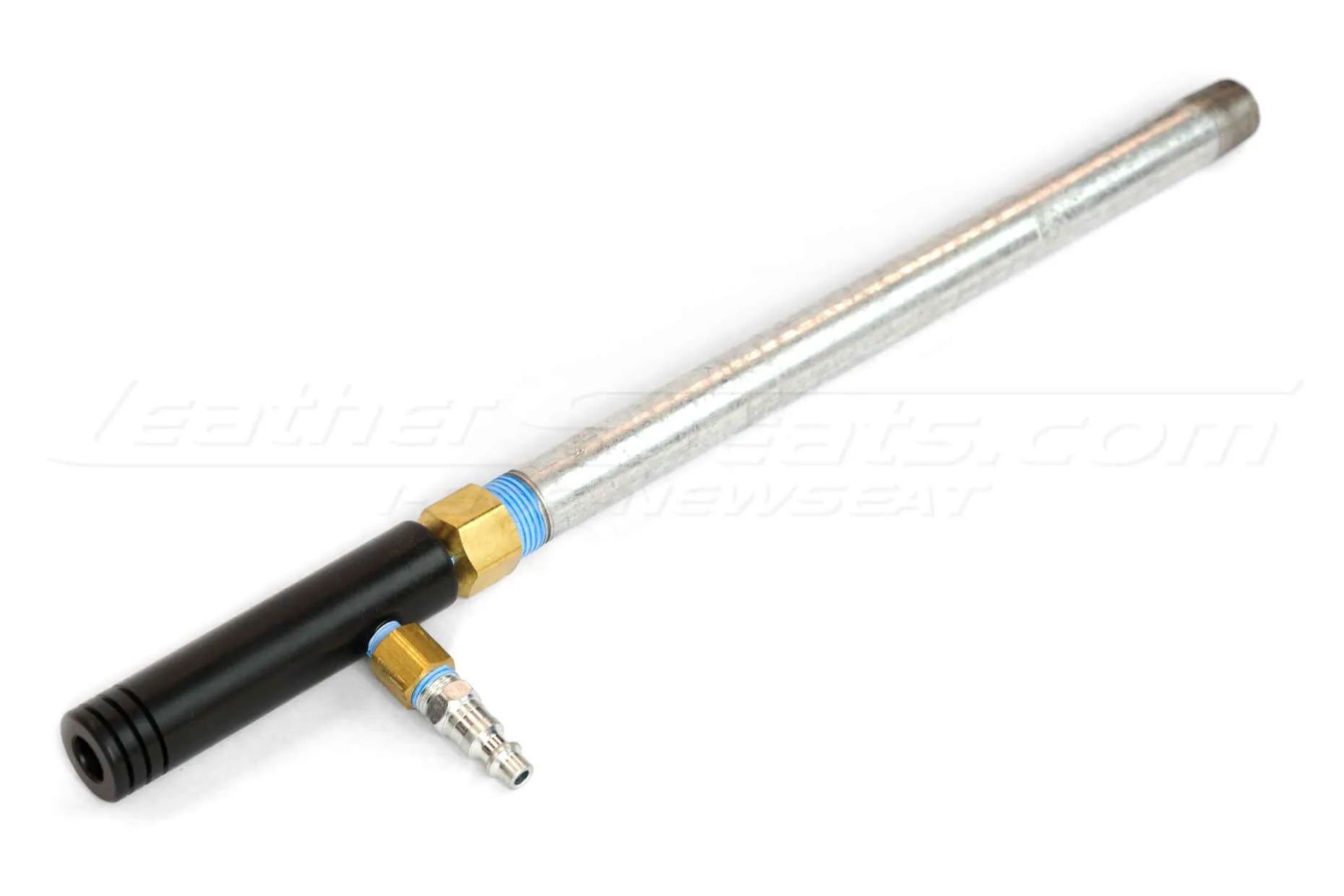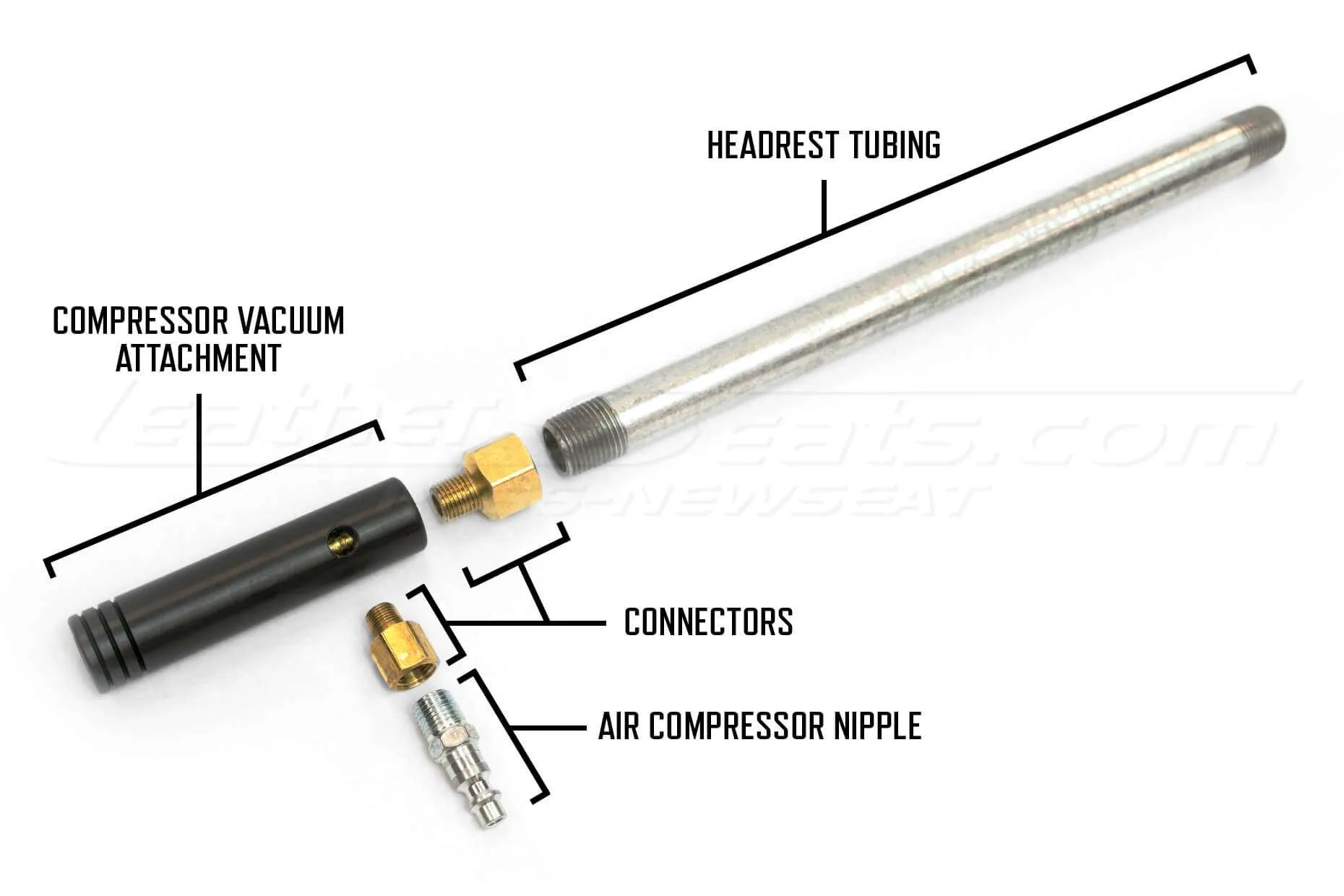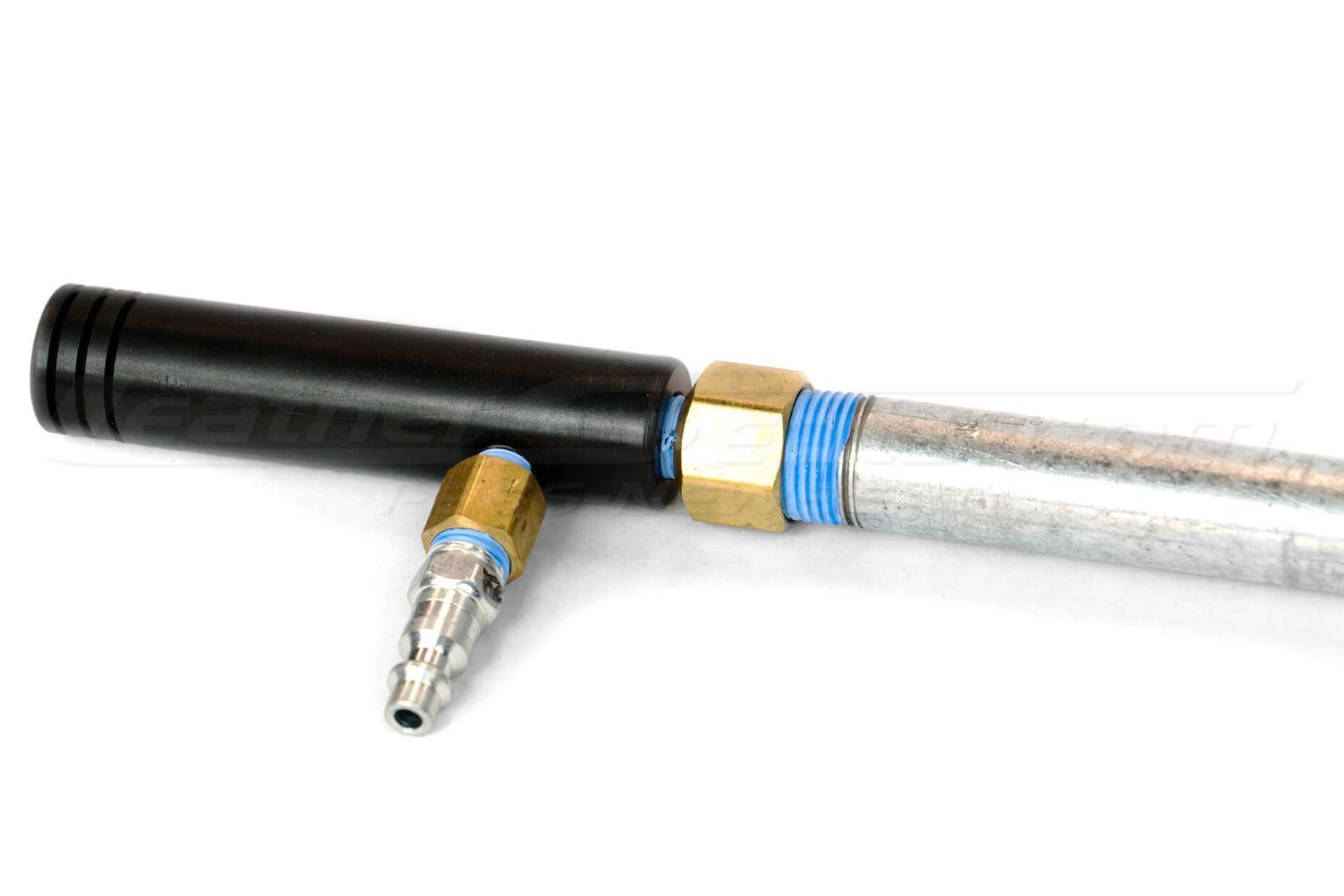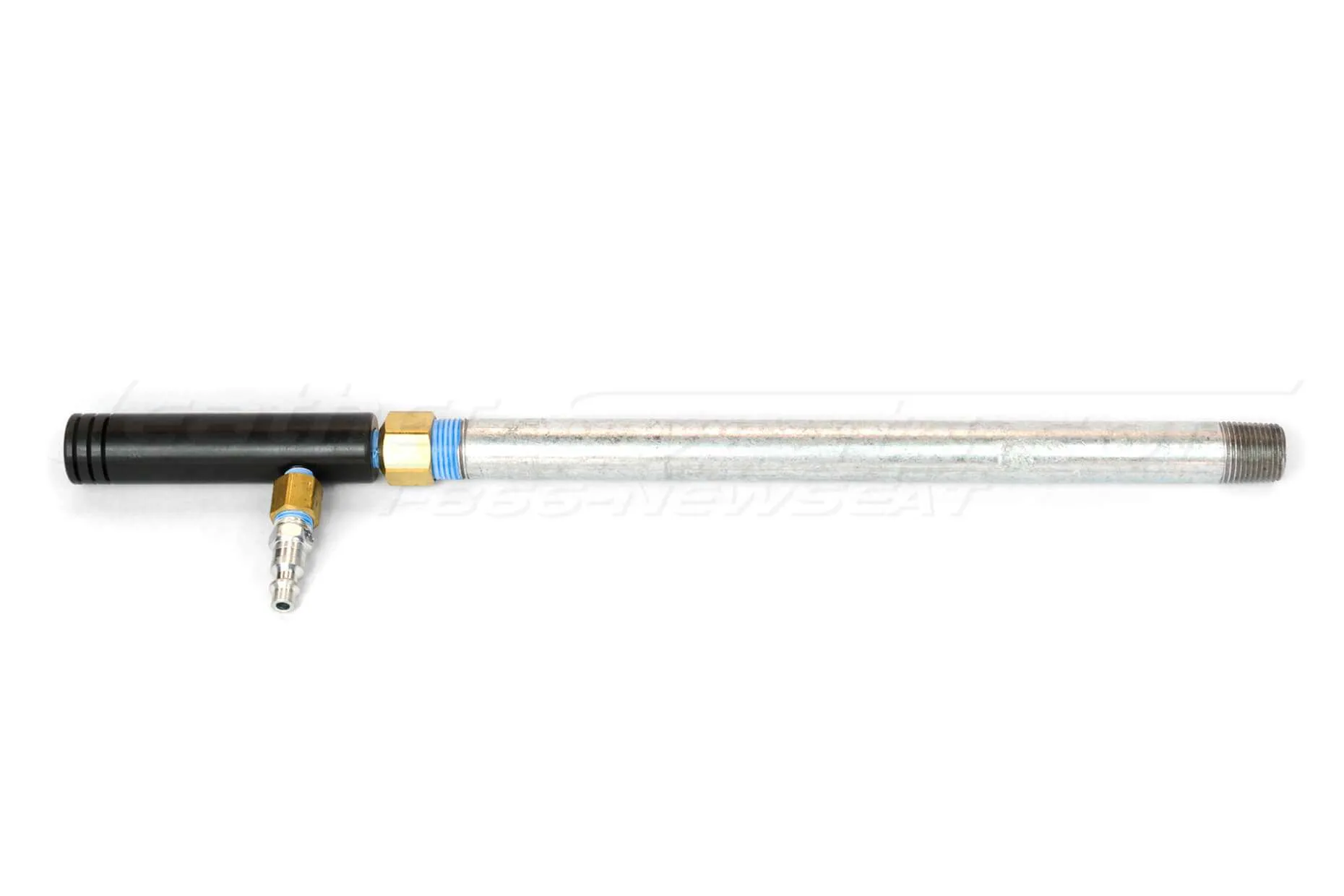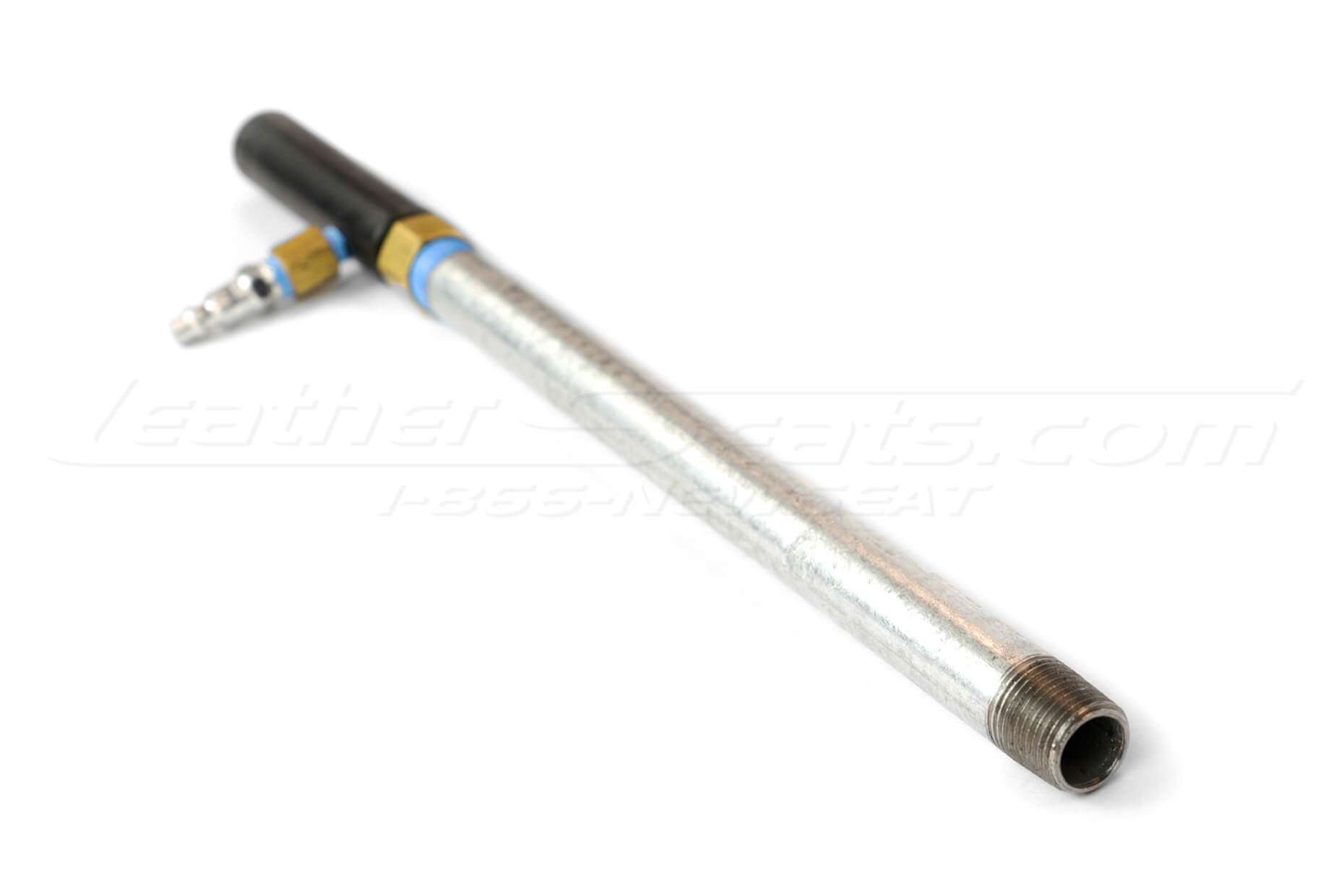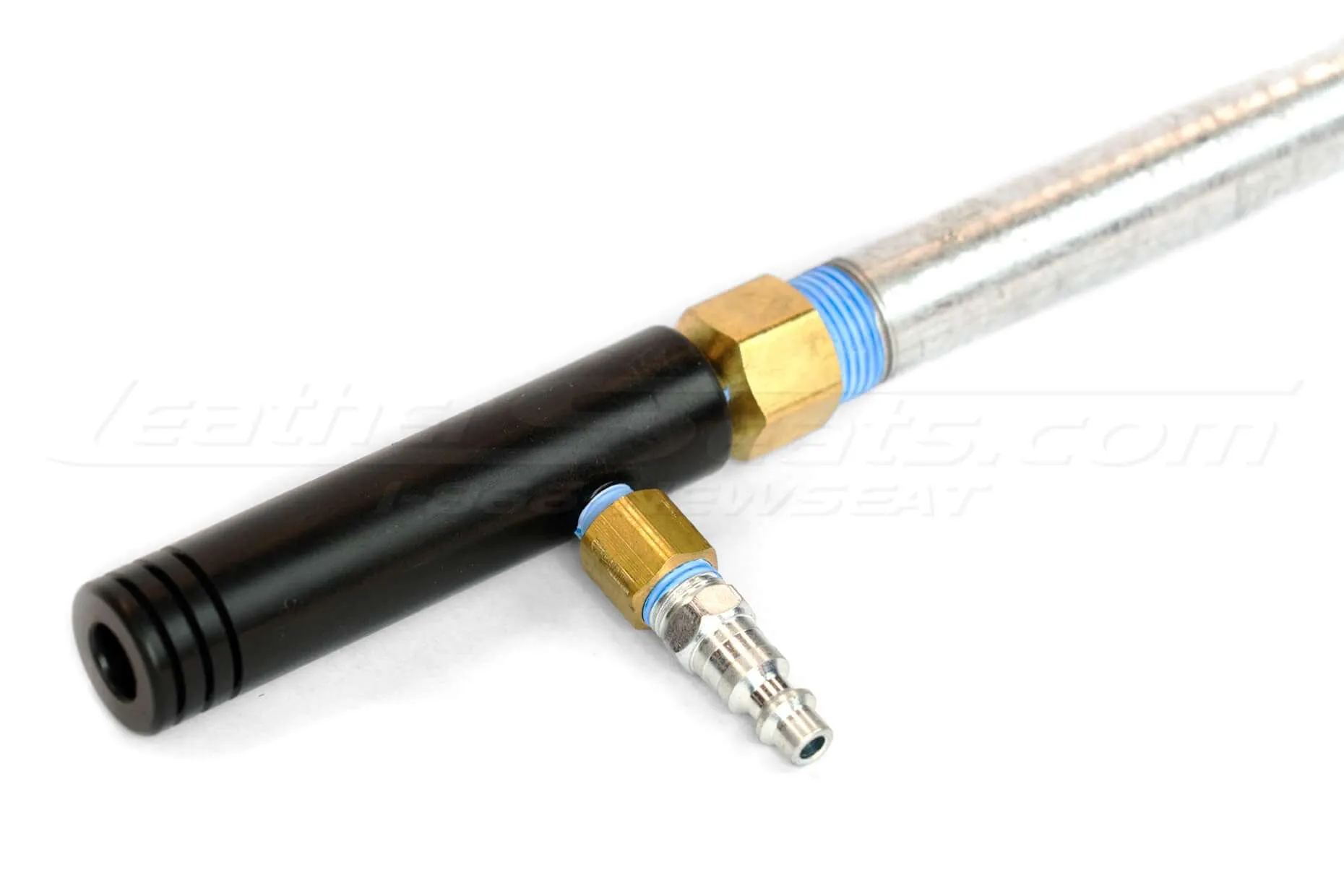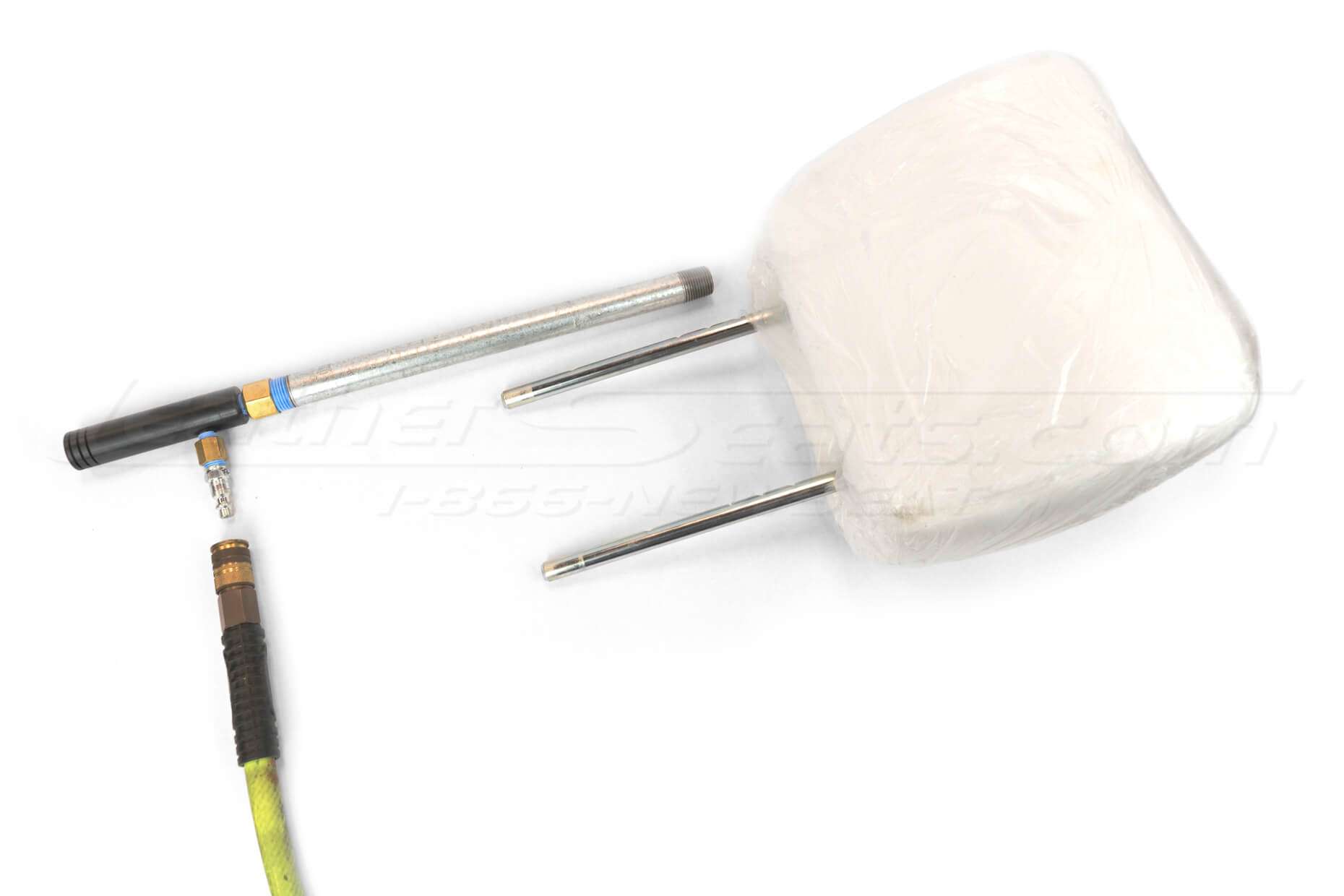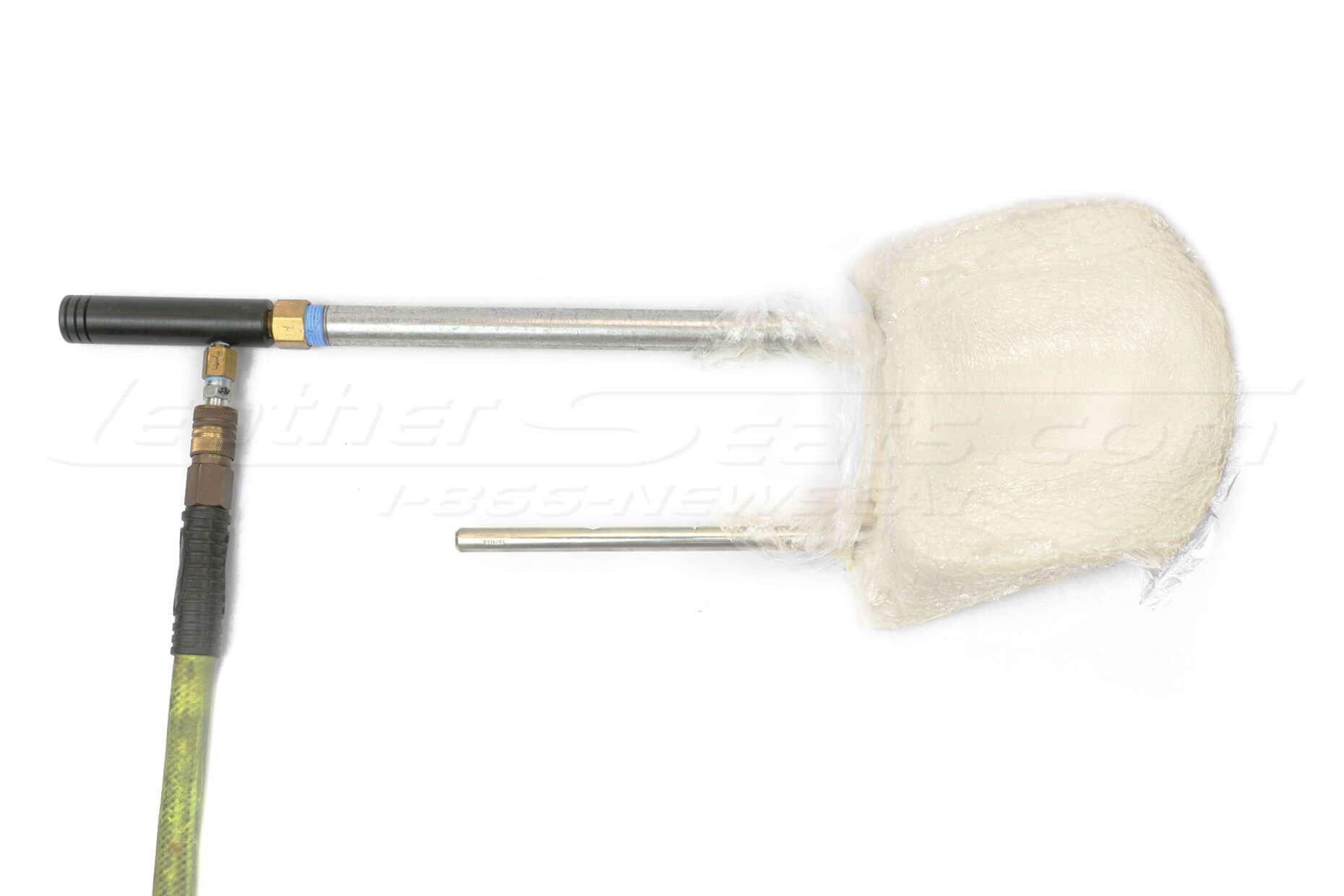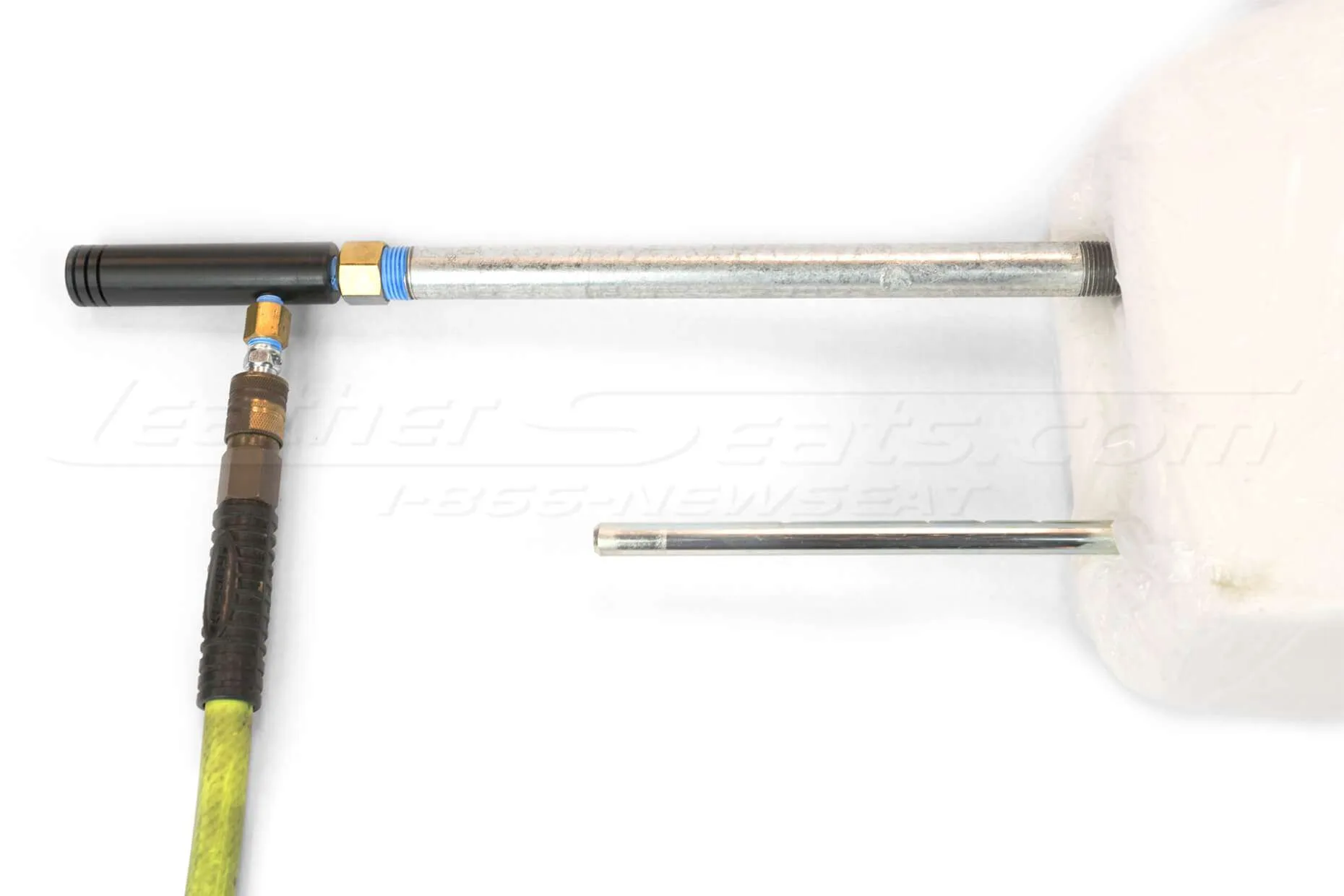 Our headrest shrinker is a pre-assembled tool that attaches to an air compressor and effectively turns that compressor into a vacuum. You can then use the headrest shrinker in combination with a thin headrest bag to squeeze foam headrests down and make the installation of the headrest covers much easier. This tool will include 10 free headrest bags however we do also offer additional headrest bags for upholstery shops and individuals needing more than the included 10. You can purchase 20 or $8, 100 for $30, or 250 for $50. If you have any questions about our products please email us at
[email protected]
or give us a call at 1-866-639-7328.