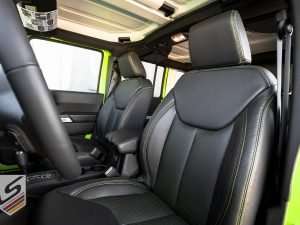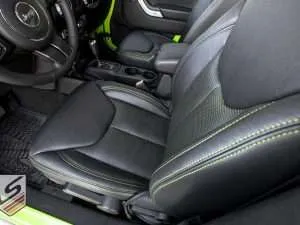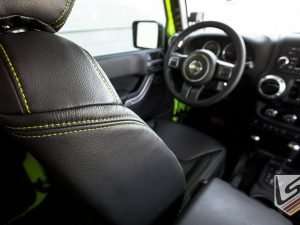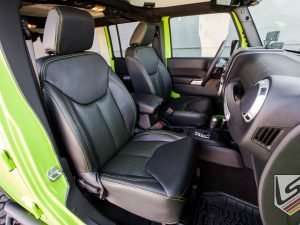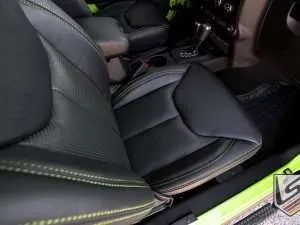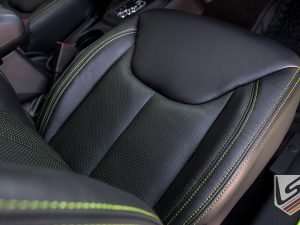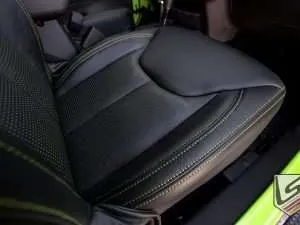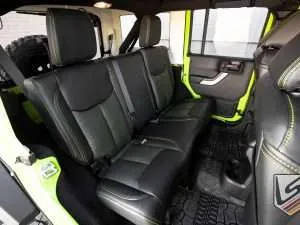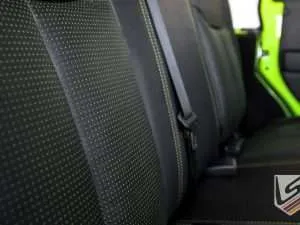 We put this leather interior package together for a 2016 Jeep Wrangler. The client wanted to exchange the cloth upholstery for a material that's easier to maintain and keep clean while matching the vehicles interior and exterior. We used a two-tone Black with Piazza Green Perforated Inserts upholstery kit with contrasting Gecko Green stitching
Our replacement upholstery kits are NOT slip-on covers, but completely replace the original cloth upholstery and convert it to your personalized LeatherSeats.com upholstery kit.
Installation does require a mechanically inclined and experienced DIYer or professional. If you are considering paying a professional to install your kit, give us a call, and we can see if we have a recommended installer in your area.
– Two-Tone Black (Primary), Piazza Green Inserts (Secondary)
– Contrasting Double-Stitching in Gecko Green
– Optional Sanctum Wireless Charging Console
– Deluxe, Premium or 100% Leather Content