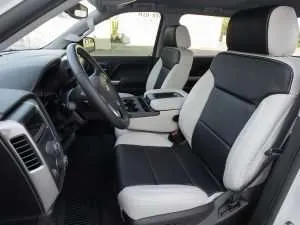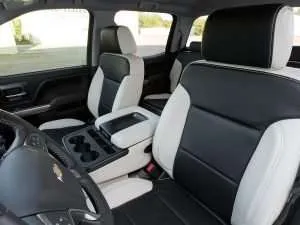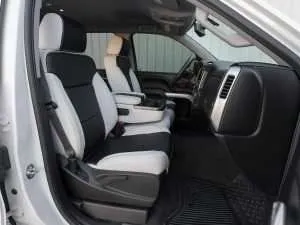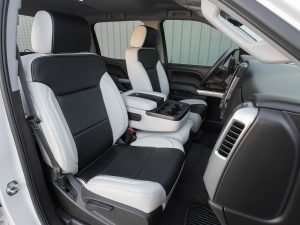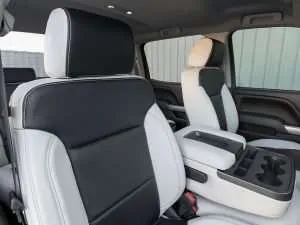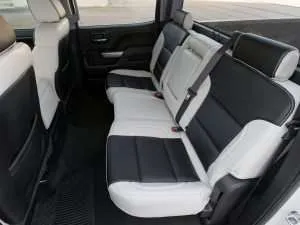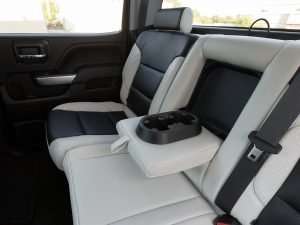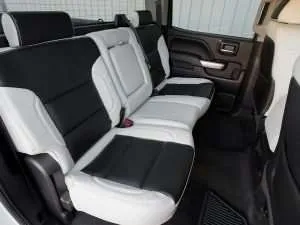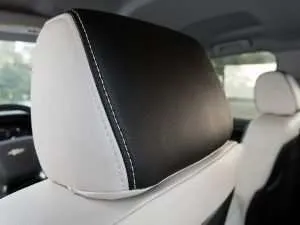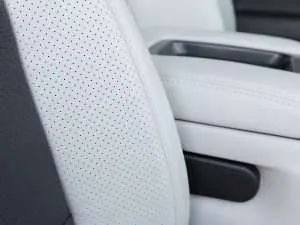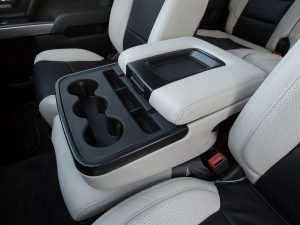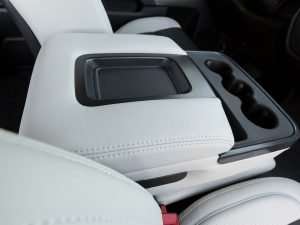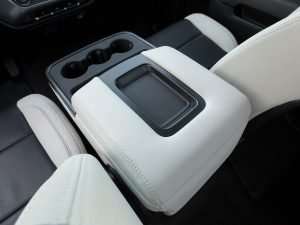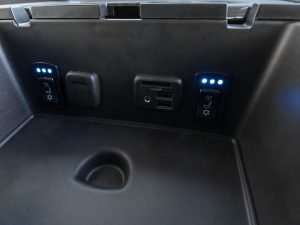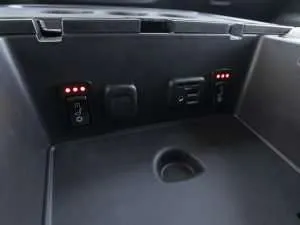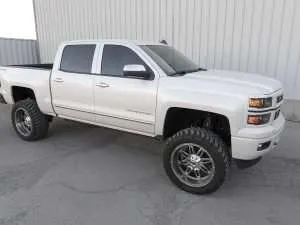 We put this leather interior package together for a 2015 Chevrolet Silverado Crew Cab. The truck shown has the 40/20/40 front seating configuration for three occupants up front and the 60/40 split rear seat with an armrest. The customer wanted a white and black color scheme to compliment the white exterior color, but most importantly, heated and cooled seats. We used our Sanctum Seat Ventilation System to upgrade this base model Silverado with the same technology used by the OEM for seat comfort. To see the installation of the ventilation system take place, please check out the video link below!
– Two-Tone Alabaster (Primary) with Black Centers (Secondary)
– Double-Stitching in Alabaster
– Perforated Body and Wings with High Flow Backing Foam
– Deluxe, Premium, or 100% Leather Content
Additional Featured Product
If your vehicle did not come with heated and cooled seats and you wish it had, then we have what you need! Our SANCTUM Seat Ventilation System will get the job done by keeping you warm in the winter and cool in the summer. This seat ventilation system utilizes ThermoElectric Devices that can be installed in any vehicle with a 12-volt source. This system provides actual heated and cooled air from the ThermoElectric semiconductor instead of only blowing ambient cabin air.  All units come with an OEM-style rocker switch that controls all six settings: High, Mid, and Low for both the heater and the cooler.