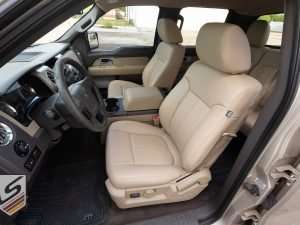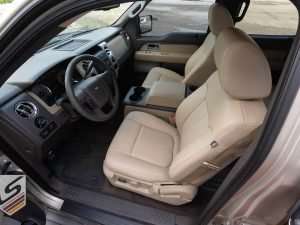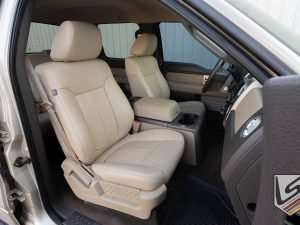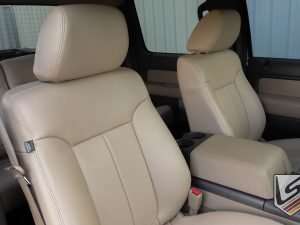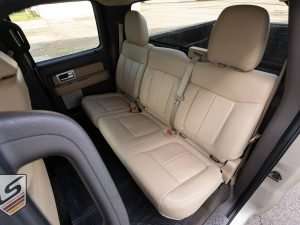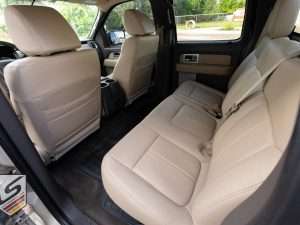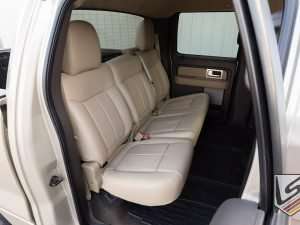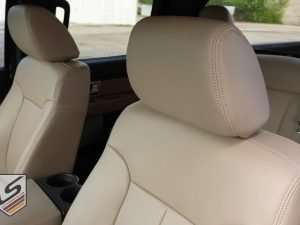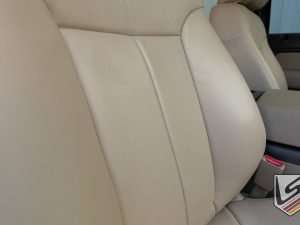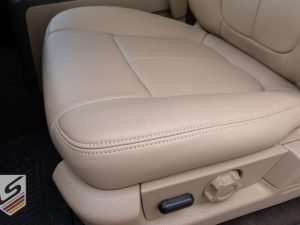 We put this interior together for a 2010 Ford F-150 SuperCrew XLT with a factory-cloth interior. This customer wanted to match the lighter tan color in his factory "Camel" interior. His original cloth upholstery was badly stained after light use, but he didn't want to install cheap slip-over covers.
Our replacement upholstery kit for the F-150 replaces the factory cloth covers completely using the factory-style attachment methods. Below under "Additional Videos", you will find installation videos for the 2009-2014 Ford F-150 SuperCrew.
This customer has only two-bucket seats in the front, but we also offer an upholstery kit for the 40/20/40 configuration with the front-center jump seat. Installing upholstery on the front jump seat requires a pneumatic upholstery stapler.
– Single-Tone Sandstone
– Matching Colored Double Stitching
– Non-Perforated
– Available for XL, XLT, FX-4, and more
– Deluxe, Premium, or 100% Leather Content