Custom Leather Seat Upholstery
2023-03-14T18:39:26-05:00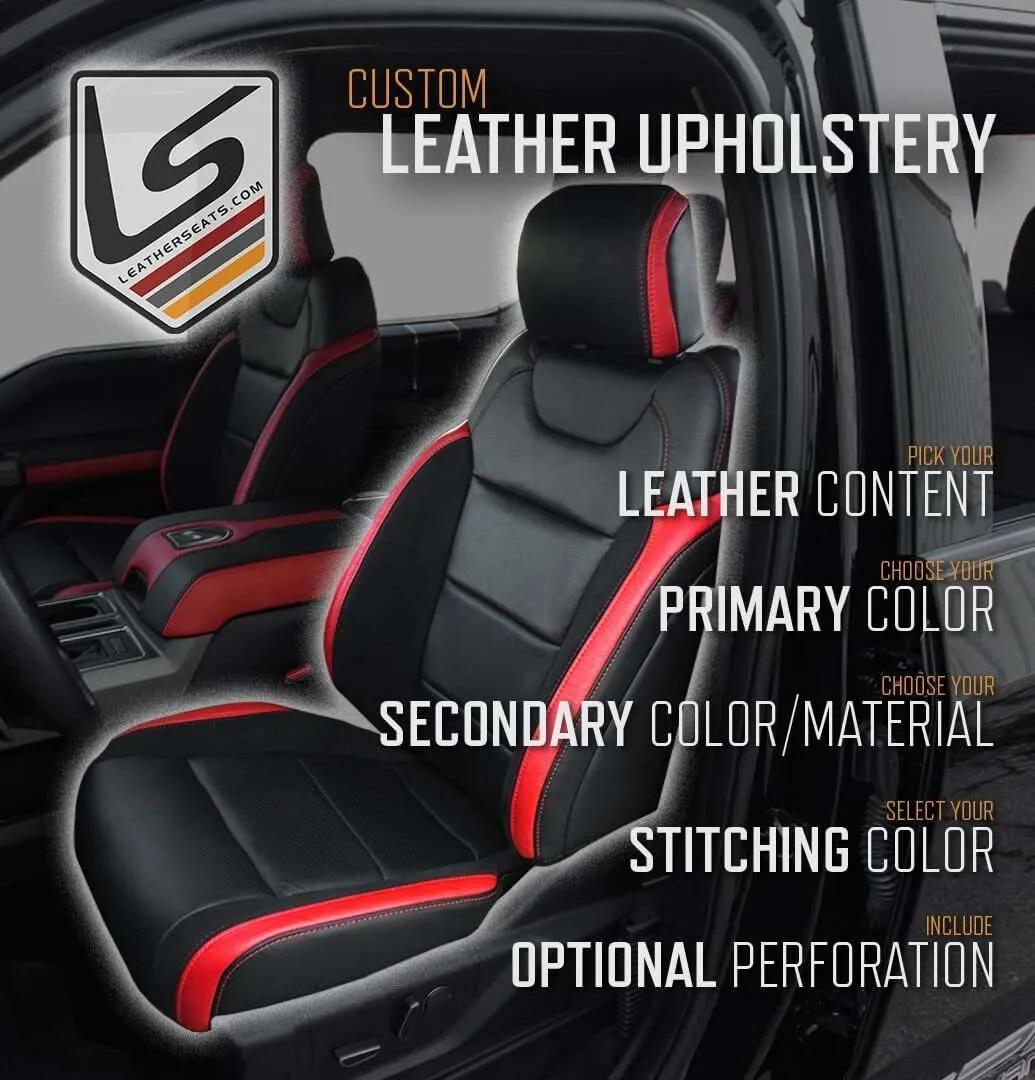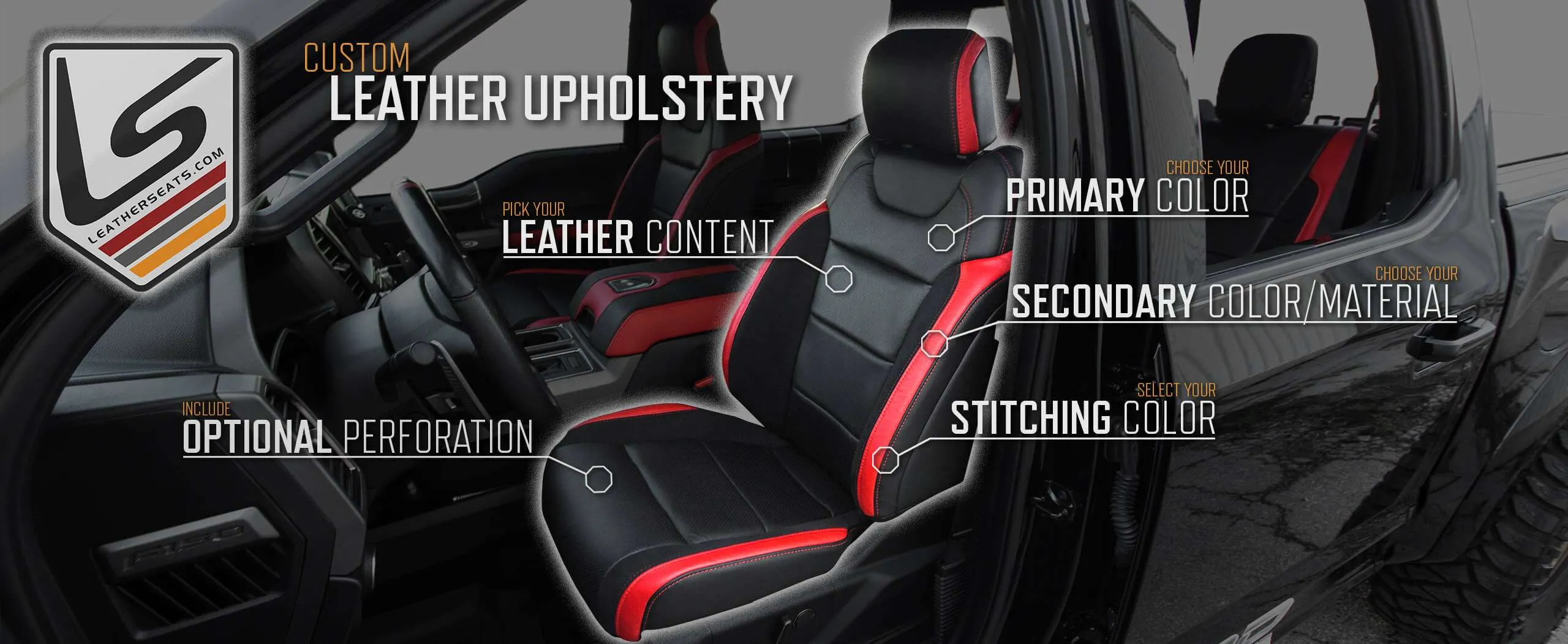 Upholstery Configurator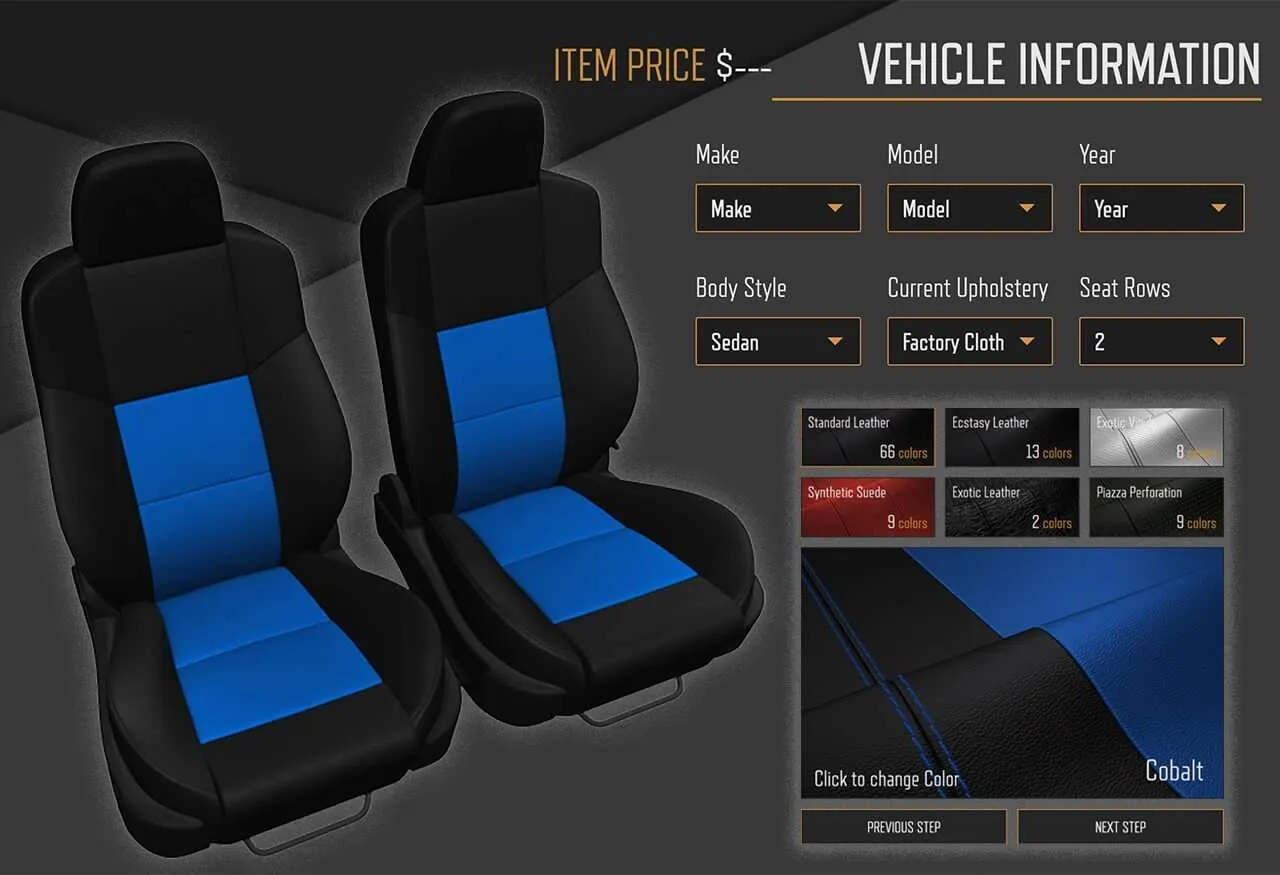 Pre-Selected Packages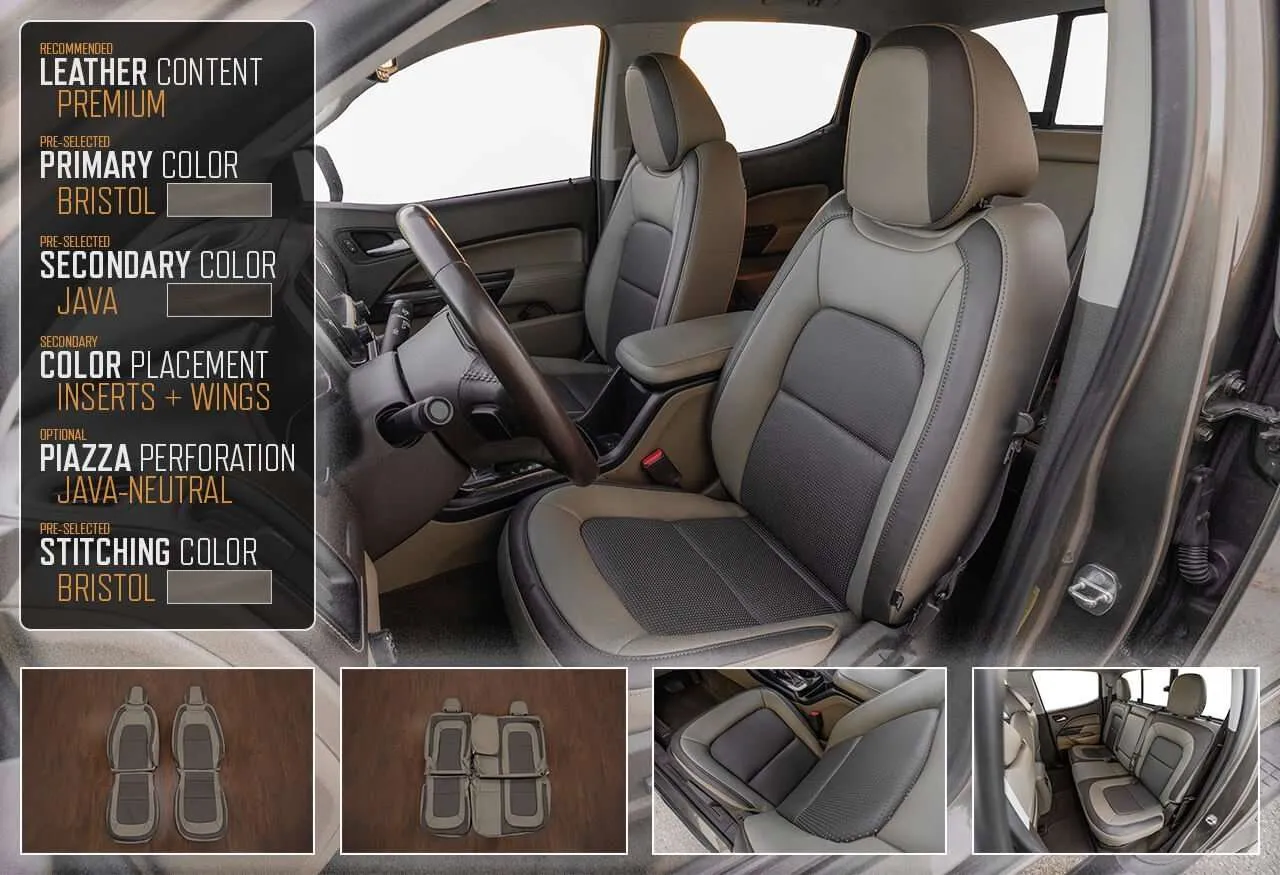 ORDER PROCESS
1- START YOUR ORDER: Either build and price a kit through our Online Configurator or select from our list of Pre-Selected Packages. You can also place an order with us over the phone at 1-866-639-7328.
2- COLOR SAMPLES: We recommend receiving free leather samples before finalizing your order to ensure the colors match your expectations. You can submit a sample request before placing the order or when we call to confirm order details.
Request Color Samples
3- ORDER CONFIRMATION: Our interior specialists will contact you to confirm order details and answer any questions you may have before moving the kit to production. Once the order has been finalized and confirmed, a typical upholstery kit will take around 3-4 weeks to produce, plus the shipping time to you.
4- UPHOLSTERY INSTALLATION: Our leather interior packages are not slip-on style seat covers or full seats; they are upholstery kits designed to replace your factory seat covers completely. Installation does require a mechanically inclined and experienced DIYer or professional. If you are considering paying a professional to install your kit, call us, and we can see if we have a recommended installer in your area.
INSTALLATION GUIDE